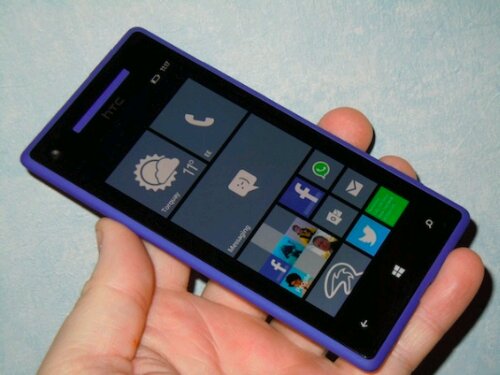 This weekend I've seen a number of cheap Windows Phone devices. The Lumia 520 can be picked up on a Pay As You Go upgrade with Carphone Warehouse for just £59.95, meanwhile the HTC 8X has had a further price drop to £189.99 SIM Free (inc delivery).
The black and blue flavours are both included in the Expansys deal and we've already published our full HTC 8X review if you want to get more info.
It has a 720×1280 pixels 4.3″ screen and is powered by Windows Phone 8. The device also has a dual-core 1.5GHz CPU and also has an 8 megapixel camera, 16GB storage, GPS and Bluetooth.