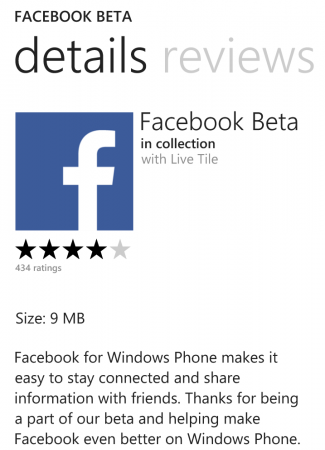 If you have come across it, you will know that Microsoft run an open beta program for their Facebook app for Windows Phone 8, which is always a few steps ahead of their official release. Beta is doing it a bit of a disservice, as its normally perfectly stable – I run it as my only Facebook app on my HTC 8X with no problems.
Anyway, Microsoft have released a rather tasty update with some new features that were big omissions previously:
inline tagging 

Photos in Messaging (can't believe how that hasn't been included before!)
Multiple photo upload
Navigation improvements
It's still a bit of a way of the iOS app (which always seems to get the newest features first), but it's a great step up for Windows Phone users.
Link – Facebook Beta in Marketplace
Credit – Joe Belfiore on Twitter