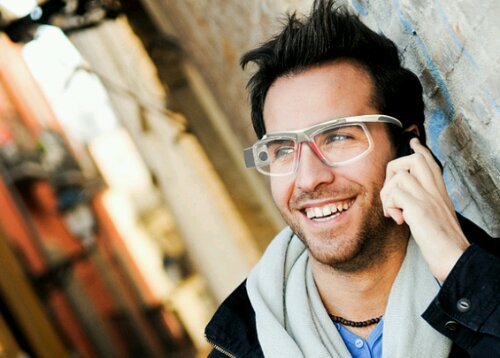 Sometimes, just sometimes, PayPal decide to do something a little strange. Sometimes it seems that they're gone to the Google School of Customer Service, where either no emails are responded to or rules are suddenly enforced that no-one was really aware of.
Sadly this story involves those GlassUp augmented reality glasses we mentioned a short while back. They're a lot like the Google Glass shades, but cheaper and work via your smartphone. They've been on the hunt for funding, so started an IndieGoGo campaign (a bit like KickStarter) and, with 8 days to go, they've received $99,046 at the time of writing and are well on their way to reaching the $150k goal.
However, a PayPal and IndieGoGo problem seems to have cropped up which currently means that a large amount of the funds will be withheld. Apparently, due to PayPal rules, the payment company will be withholding cash until the product is actually delivered – this translates to about one-third of the amount contributed.


Yes, this is a crowd-funding site which, although they use other payment systems, looks to be getting kicked in the nuts by PayPal. The payment company has stated that they will keep all of the cash until proof of payment of an invoice etc., and then release only a tiny amount until the delivery of the product.
This presents an interesting dilemma as the cash was meant to get the GlassUp glasses made. Part of me can see why PayPal are holding the funds, but at the same time it means that no crowd-funding site will ever use them again.
GlassUp CEO Francesco Giartosio tells us that he's contacted PayPal numerous times but is no further forward.
Update – PayPal have been in touch after reading our story and have now corrected the problem. This is great news for the GlassUp guys and anyone who's invested.
A PayPal spokesperson tells us..
We looked into what was happening with GlassUp and corrected the situation earlier today. GlassUp now has access to all of the funds that they've raised on IndieGoGo through PayPal.

We think they are developing a fascinating product and don't want to impede their innovation in any way.