OTONE Soundship Micro
Overall - 8.3
8.3
An excellent design with very crisp sound but can have trouble acting as a stand.
Speakers. We've seen a few of them now. Slowly the idea of a radio sitting in your kitchen is becoming old fashioned and portable Bluetooth speakers hooked up to tablets and smartphones are replacing them.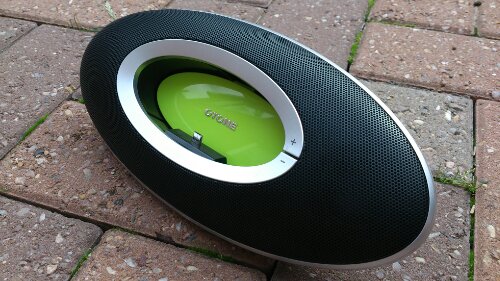 The is the Soundship Micro and immediately it's a rather interesting design. Almost pebble-like shape, it has a bright green centre which pops out.. more on that in a moment.
In the box there's a USB charger with a lengthy cable. That'll connect into the retractable cable which in itself is already fairly long when extended, so there's no real worries on having enough flex.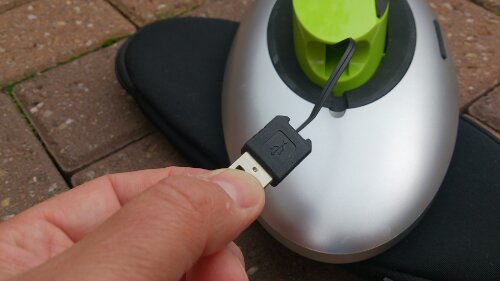 Also included is a 3.5mm audio cable. Plug this into a device without Bluetooth or if you just don't want to use Bluetooth. To carry the device around you also get a neoprene travel case.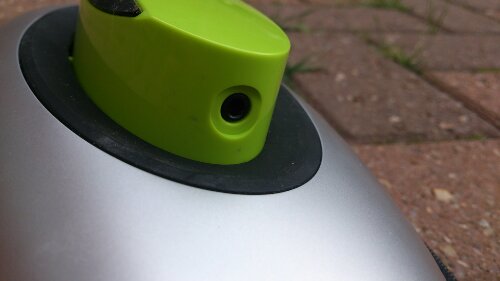 Right, first up, that central section. It pushes out to the rear and reveals the central microUSB charging socket. It will also power on the device and start the Bluetooth scanning. You can start then looking for the speaker and it'll all connect very easily. This is designed for the Samsung Galaxy S3 and S4, but any phone with a central microUSB port at the bottom should plug into this charging point.
The front section also has the two volume controls on the inner silver band.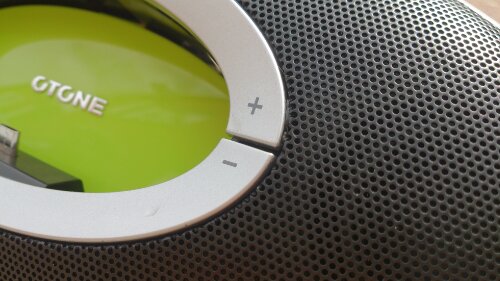 When you've popper out that green section it'll create the "tilt" that you need and it'll cause the speaker section to point towards you. The unit has actually been designed for the Samsung Galaxy S3 and S4, but provided you have a fairly central microUSB port it'll charge and turn the speaker into a stand.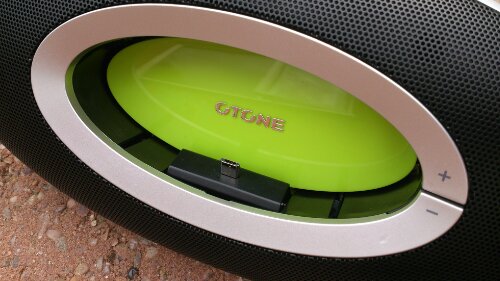 This is a battery-powered device which charges from the power socket and passes through the power to the microUSB point to charge a phone.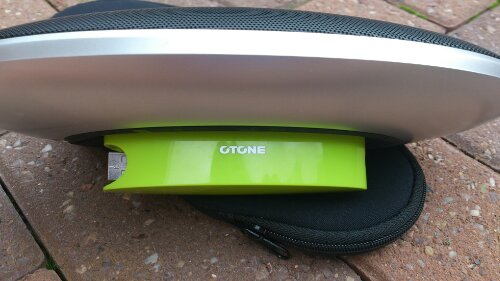 The LED on the front will let you know whether the device is in Bluetooth discovery mode, charging or low on power.
The sound from the device is good, especially if you're fairly close to it. The stereo quality is pretty fantastic but, if you dare to tweak up the bass using an equalizer or similar, you'll find that things get a little distorted. That said, if you keep your audio settings to default it'll deliver a crisp and clear sound in a good-looking unit which is easy to carry around. The only other minor point is the fact that the microUSB port is a little tricky to connect to – this is mainly because the microUSB plug retracts automatically when you push the green section back up, and it can flop back in when you're trying to plonk the phone in there.
The OTONE Soundship Micro is £99.99.