We all know that there is a new version of iOS coming out soon. Some of you have been lucky enough to be able to try it out on your current devices.
The first 3 beta releases didn't depend on your device being registered with an active Apple Developer account to activate it but with the release if iOS 7 beta 4 that's now changed. Now with the latest build, your UDID needs to be registered to activate your device. If you can't activate it, have no fear, I shall reveal all. Apple says its not possible to downgrade but a quick Google will tell you otherwise. In fact, bare with me and I'll show you how. One thing you do need to remember is Following this guide will remove ALL DATA from your device and you follow it AT YOUR OWN RISK. Let's get cracking.
Make sure you have;
Your Device
A PC/MAC with the latest version of iTunes installed
Your Sync cable
Your Apple ID (you NEED this)
First thing, fire up your Computer and open iTunes.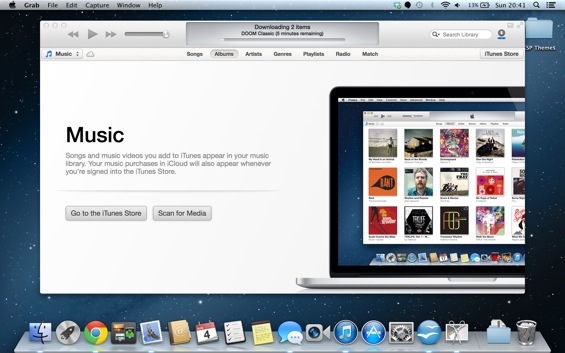 Plug your USB cable into the computer. To make sure iTunes restores the device properly, you need to get the iDevice into a recovery mode known as DFU. To do this, plug your cable in whilst its switched on and hold HOME + POWER buttons together until your device switches off on its own. Once it's switched off, after approx 3 seconds, release the POWER button but keep hold of the HOME button. If you've done this correctly iTunes will report that your device is connected in Recovery Mode, like so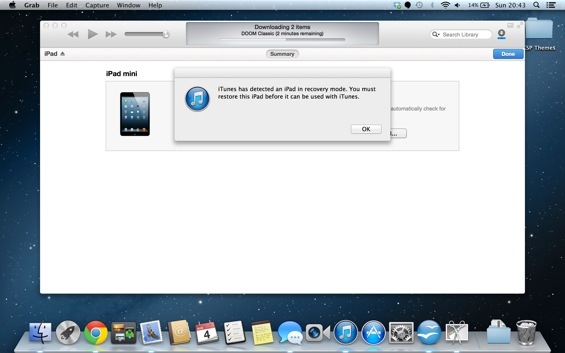 The next bit is easy, are you sure you want to restore your device. Yes!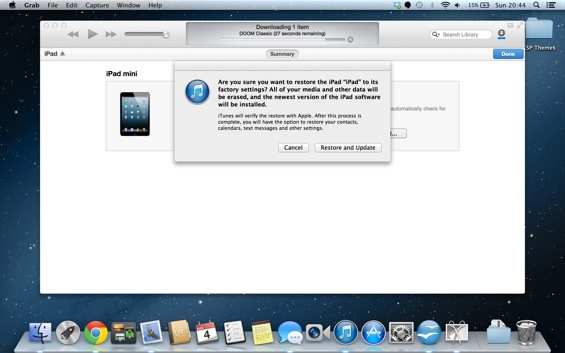 The next dialog shows you the latest software release (currently 6.1.3 for iPad) and also a little information about the software.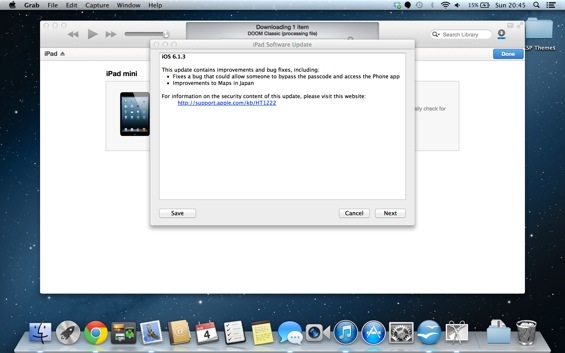 Right, click Next, read the terms and if you agree, click Agree and let it do its thing. Have a brew, make a snack, however you want to pass a little bit of time. When you come back to it, it'll be like you just bought it from the shop.
Next screen you see will be asking you to "Activate" your device. This is where you need your Apple ID. Apple has introduced a new security feature in iOS 7 that makes it harder to activate stolen/found devices and because your device has been used with iOS 7 you need to input your Apple ID to activate the device.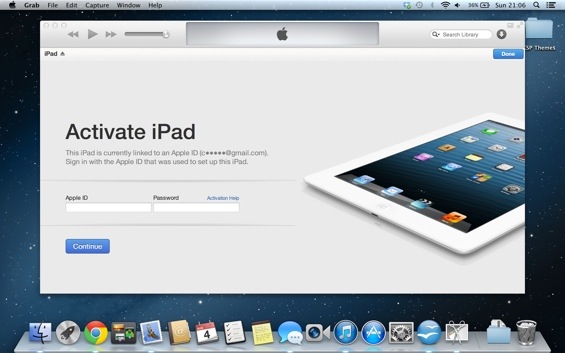 Now you have the option to set up your device as a new one or restore a backup, if you have one.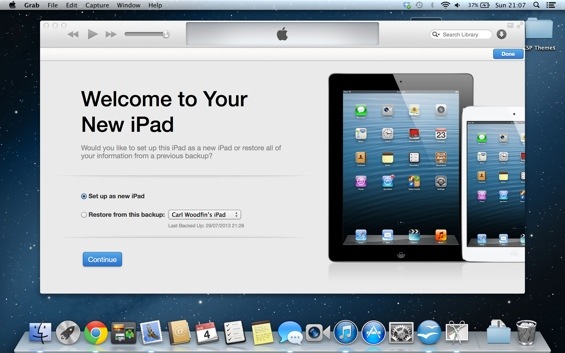 Personal preference, I set up the device as a new one every time. It does take a while to get everything back on but it gives me the piece of mind that a new installation isn't loaded up with any previous configurations that could have caused problems in the background previously. Let me also make you aware that any backups created whilst on iOS 7 will not be loaded on to the device as backups are not backwards compatible.
That's it, Your pretty much done. Once you've made your selection from the screen above, all that's left is for you to put your apps, music, videos etc back on your device and enjoy using it with a stable release.
This guide should be pretty easy to follow and I hope I've explained it easily enough. If you do run into any obstacles, pop a comment below and someone will help out the best they can.