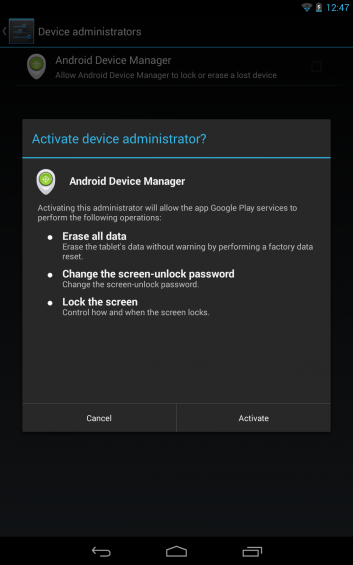 Just the other day we told you about Android Device Manager. Now it looks to be arriving via a new version of Google Play Services. If you've not got that then you can download it here. This is early stuff at the minute, and it may be worth uninstalling once it appears in the Google Play store.
What is it? Well, Google are giving the game away by naming it Android Device Manager. 3CX have been peddling their Android Device Manager for a while now, and to be honest they might have to rename it now. It'll let you find your lost phone and keep your data safe and secure.
Get more information on this via our earlier story.
Via – Android Police