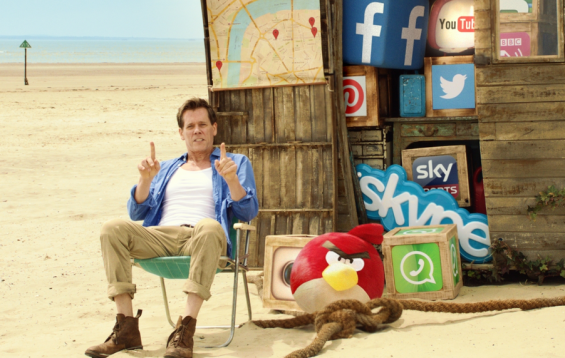 Remember how we ran a survey about 4G? Remember how you told us that extra speed really wasn't a big deal?
Well, now Ofcom have done a similar survey and they've reached the same conclusion. Just under a quarter have absolutely no intention of going 4G.
It seems that the higher premium and relatively low data allowances have put a lot of people off, plus the fact that 3G data speeds are currently sufficient for most smartphones.
EE have recently doubled the speed of their 4G network in a number of locations, and they're continuing to push hard with the Kevin Bacon advertising. There he is, on the beach, with his shed load of data. Geddit? Shed load of data?
Mmmm… Bacon.
So, if until 3G becomes GPRS and 4G becomes .. err.. 3G, we're all dragging out heels a tad..