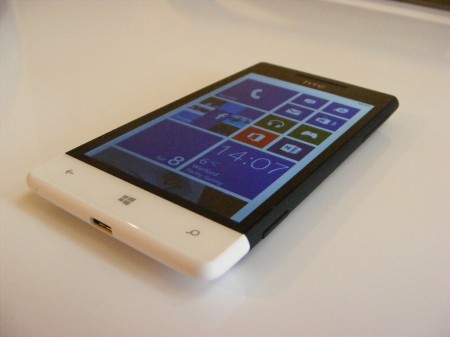 The "economic climate", a "period of austerity" or "the downturn", call it what you will. We're all a bit skint.
Recently we've covered ways to cut down on your mobile spending. Cheaper phones,  SIM only deals and basically switching to a better plan.  Today it's another cheap phone – the HTC 8S.
Powered by Windows Phone it's now just £168.99 SIM Free (inc delivery). For that you'll get a 5 megapixel camera, a 1 GHz dual-core Snapdragon S4 processor, 512MB RAM, 480×800 pixel super LCD screen, Beats audio, 4GB built-in storage and micro SD expansion
Undecided? Try our HTC 8S review for more detail.