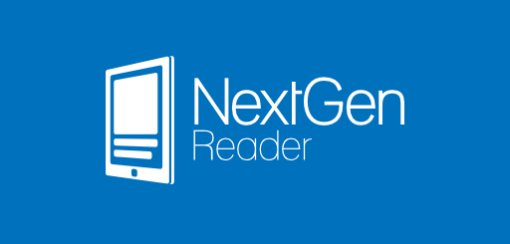 Nextgen Reader has been one of my favourite RSS reader apps for a while now, when they recently added Feedly support it became a whole lot more useful for me. It makes cross platform syncing a doddle. Today they've pushed out another update for the app, to fix some bugs and add some nice new features.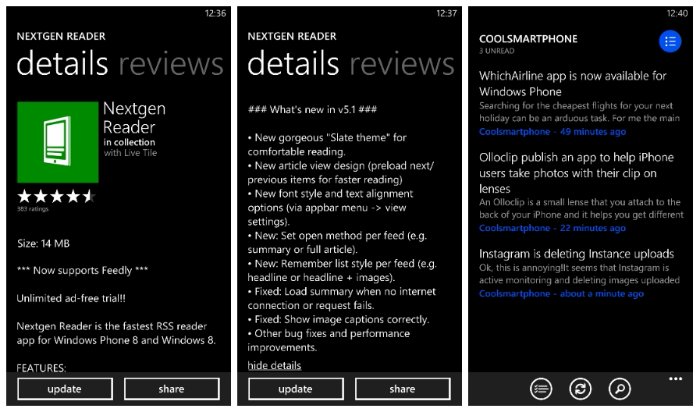 Here is the change-log for the update:
·         New gorgeous "Slate theme" for comfortable reading.
·         New article view design (preload next/previous items for faster reading)
·         New font style and text alignment options (via appbar menu -> view settings).
·         New: Set open method per feed (e.g. summary or full article).
·         New: Remember list style per feed (e.g. headline or headline + images).
·         Fixed: Load summary when no internet connection or unable to get full article.
·         Fixed: Show image captions correctly.
·         Other bug fixes and performance improvements.
If you've already got the app installed the link below will trigger the update, if you haven't give the app a try, you'll probably be pleasantly surprised.
Windows Phone Store Link – Nextgen Reader