It's no secret, I love this thing. I'm using it right now to write this very story and it has a lot of the features that I also love about the iPad. Firstly, the design. Somehow this tablet is better than the Xperia Z phone. It's beautifully built and has a fantastically slender design which makes it lighter than the iPad. It's easy to carry around and has a slick and professional feel to it and yes, I am a fan. This is what Sony does best. A swish, polished product that works without fuss or faff. Cool, solidly built and wonderfully put together.
We've put together a group review if this gorgeous thing, including a full unboxing and a deep look at the hardware.
Today I'm here to talk about the camera. The rear cam sits neatly in the corner if the device but there's no flash, so I've taken the shots below in daylight and have snapped a number of them with zoom. Firing off shots is a pretty quick affair, although you don't have a dedicated camera button so there's a couple of finger-swipes needed on the screen first.
There are a number of features to play around with, including a smile shutter and a number of scenes. You can also switch to the front-facing camera if you wish. Shots were fine enough, although the lack of flash instantly meant that it wouldn't replace my phone or camera any time soon.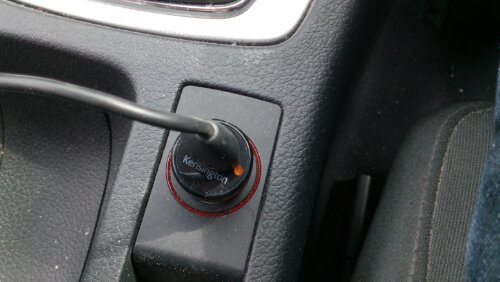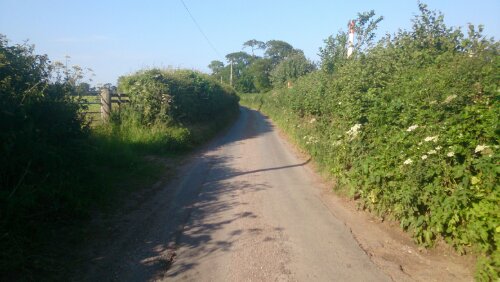 Let's try zooming in in something. First we'll try with no zoom…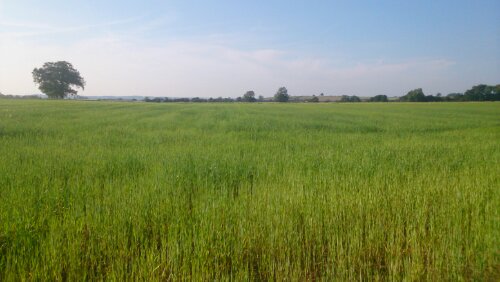 ..now a bit of zoom..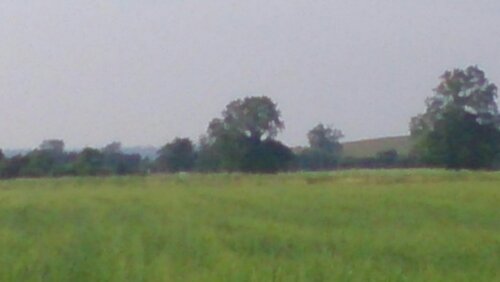 ..and full zoom..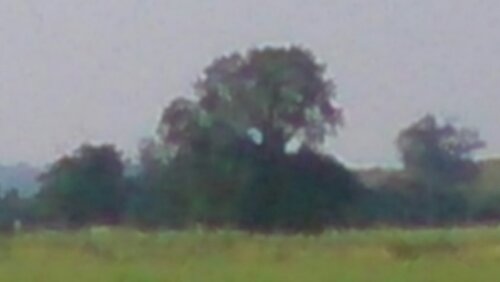 The rear cam is 8.1 megapixels with a 16x digital zoom but, to be fair, you don't want to be zooming in a great deal because it'll get blocky pretty quickly as you'll see below. The front facing camera is a 2.2 megapixel unit and is fairly decent for taking shots of yourself or for video calls.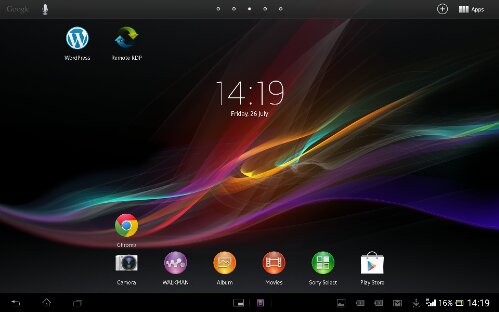 The OS itself is relatively untouched, which I'm pretty glad of. I found the on-screen keyboard to be wonderful to use and, as I mentioned earlier, I'm actually using it right now to write this article. You can add a touch of personalisation by choosing whether to have typos corrected etc. You can also reduce the size of the keyboard if you quickly need to look at something on the screen.
Sony have added a few apps for you though. They include a remote control system fir controlling your TV, PVR and other kit (I couldn't get it working with my Sky box for some reason but the TV worked fine) and there's a range of apps to keep you entertained, including the Sony PlayNow system alongside movies and TV content.
There's also a MovieStudio app so that you can edit your videos on the fly. I also love the Gallery app on the Sony devices and how easy it is to use and drag images closer to you before selecting them.
I should also mention Vodafone, because this tablet has a Vodafone SIM inside and I've rapidly become accustomed to connecting at lightening speeds anywhere. It does it job very well and, using an easily accessible widget, you can tell how strong the signal is and how much data you've burned through etc.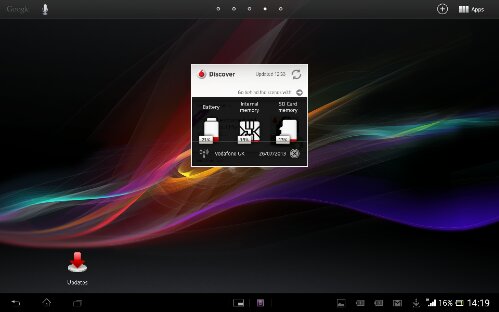 Now listen, I'll tell you the truth. I've got to cut this a little short because Vodafone want the device back. I really, really don't want to give it to them. If you're considering the iPad then please, please, take a look at this device too. It's painfully thin and lightweight, it's gorgeous to look at and, provided you stick to those tablet-aware apps, it's beautiful to use too. I'm more impressed with the Xperia Tablet Z than I am with the Xperia Z. I shouldn't be, because they're so similar, but for me Sony have really produced a proper Sony device here. It's one if those Sony devices that your mates see when they visit your house. Secretly they're all thinking the same thing. "That is a beautiful bit of kit."
It is. It really, really is. Great battery life, great design, great connectivity and a great ambassador for the Xperia brand. I'm blown away by it, I really am. Buy one. Buy one right now.