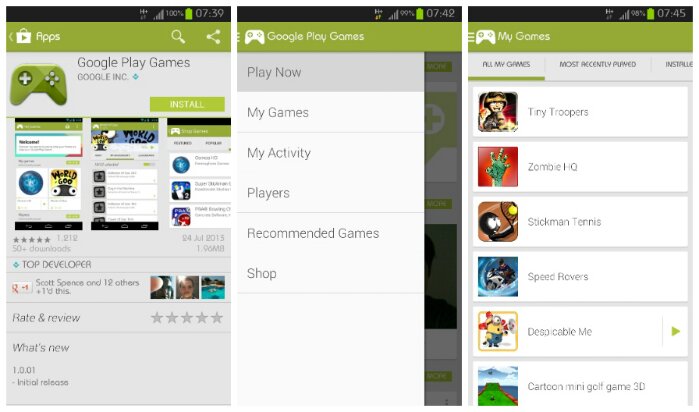 Yesterday afternoon Google announced a whole load of new stuff, mainly centering on the new Nexus 7 and Android 4.3. During the event the did mention the new gaming hub, Play Games. Which uses the new functionality brought into Android at the Google I/O a few months back. The functionality that adds multiplayer, scoreboards and achievements.
Google describe "Play Games" as follows:
Description
Google Play Games app is the easiest way for you to discover new games, track achievements and scores, and play with friends around the world. It brings all your gaming on Google Play together in a unified Android experience.
KEY FEATURES

– Discover great games
– Play with your friends, and see what they're playing
– Join multiplayer games
– Track your achievements
– Compare scores with other players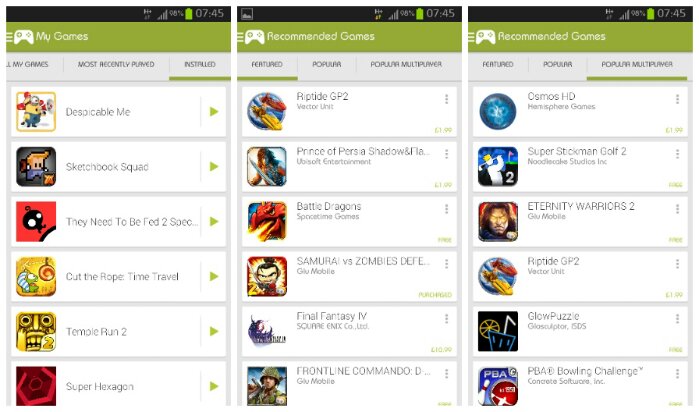 It is a pretty handy new app to have if you play games on your phone, it let's you see which of your games have then new features and also what your "friends" from Google+ have been up to.
Play Games is available for Android 2.2 and upwards so no complaints about backwards compatibility will be heard. Just head to the link below to install it.
Play Store Link – Play Games