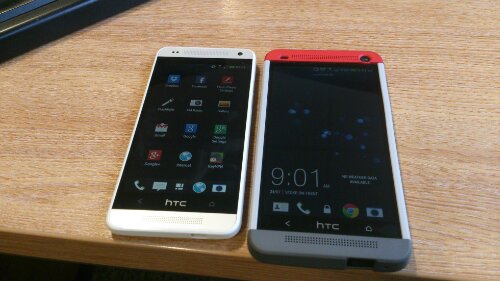 We've got a few precious days with the ever-so-slightly-smaller brother of the HTC One. Sure, the CPU, memory and storage on the HTC One mini is not quite as good as the bigger HTC One, but it's still a gorgeous looking handset which packs the BoomSound technology, Beats audio and that same 4 ultrapixel shooter.
We've got several days to cover this diminutive device, so do let us know what you'd like us to look at and we'll cover it here.
Today is day two, so we thought it best to compare it with the HTC One. The phone in these shots also has an official HTC cover on it, which I rather like..