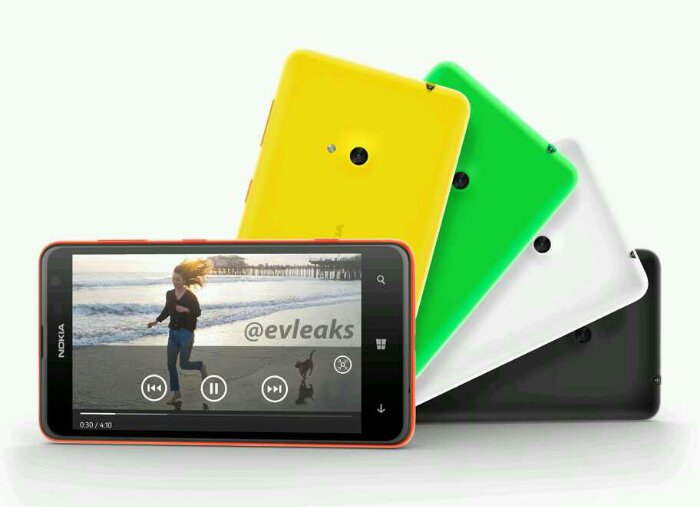 Nokia are apparently going to announce something big today, they teased about it on Twitter yesterday. Guess what? @evleaks has gone and posted the above image showing off the next budget Lumia from Nokia, the Lumia 625. The successor to the great but rather small Lumia 620.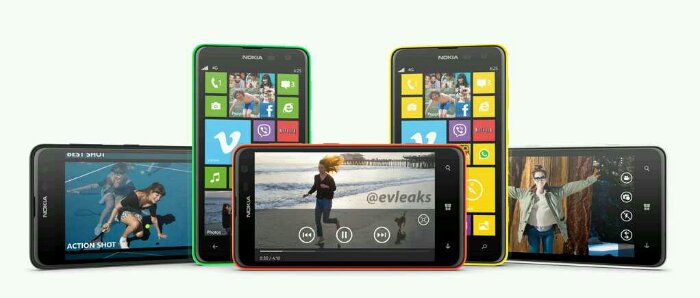 I guess we now know what How about some specs? Well they've been leaked as well.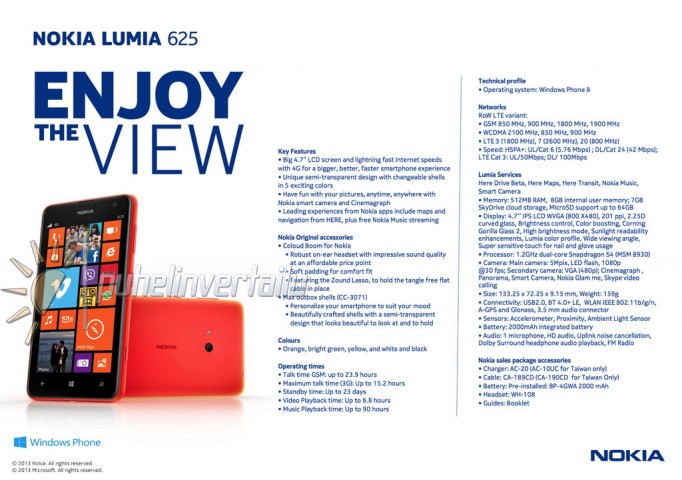 The above image has appeared online which is a little blurry but the key specs are as follows. –
Available in orange, green, yellow, white, and black
Storage 8GB
RAM 512 MB
MicroSD support up to 64GB
Display 4.7-inch IPS LCD WVGA (800×480)
High brightness mode with usual Sunlight readability
Super sensitive touch for nail and glove usage
Processor 1.2 GHz dual-core Snapdragon S4
Camera 5 MP sensor with LED Flash
Front facing VGA camera
2000mAh integrated battery
Dimensions 133.25 x 72.25 x 9.15 mm 159g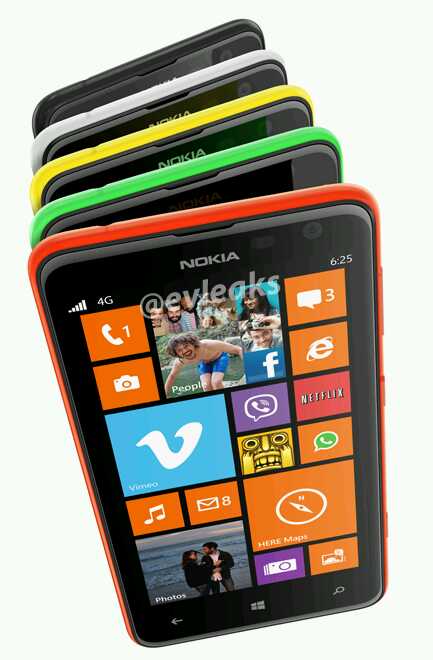 So it sounds like a nice budget device, the colours are always a welcome option, the one thing that does worry me though is where this sits in the range. This will be bigger than the 720, no doubt cheaper and have an almost identical spec, leaving only tiny details with the camera and battery to differentiate. Although at 4.7″ it will be one of the largest Windows Phone 8 devices available and will no doubt sell well because of it. Maybe I'll get a green one, maybe I won't. How about you?