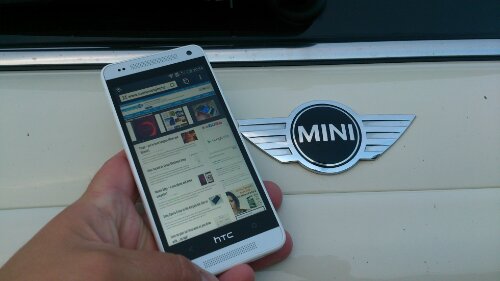 Looking to get yourself the HTC One mini? Well, we've already got some up-close shots, but today a man in a van dropped off the handset so that we can have a bit of time with it.
If you're a long-time reader then you'll probably remember something we've not done for a while – the classic "A week with…" video diaries. Now, I'll be honest, we've not quite got a week with this, so you'll need to send in questions sooner rather than later. I'll endeavour to answer them in video responses over the coming days.
First up, I have to address that common misconception that this handset is just a "smaller version" of the HTC One. No, not strictly. There's differences in the specifications, and we've already compared those specs, but how does it feel in the hand and what does it look like close-up?
Here's a quick inroduction to the HTC One mini..