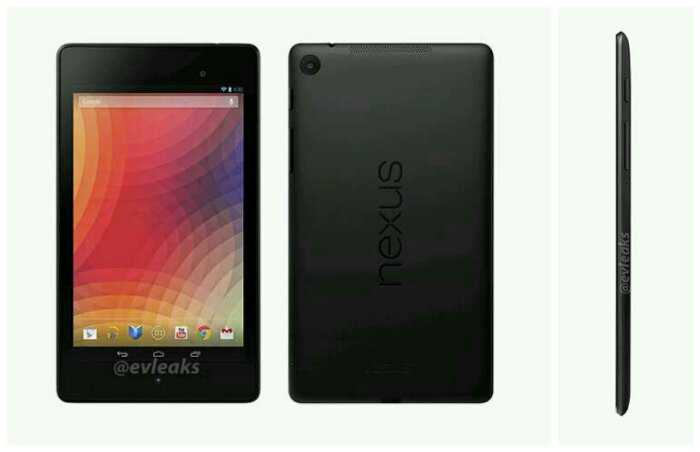 A few days ago a load of leaks and pictures of the new Nexus 7 leaked out, if you missed them recap it here. Above is another image of the new Nexus 7 by Asus which has been leaked by @evleaks this time. You can see the rear speakers and also what looks like a notification light on the front, the device also looks quite nicely thin as well. I really cannot see why I won't be getting one of these soon.
Spec wise it again will be a pretty decent spec
16 or 32 GB storage
Front and Rear camera
Qualcomm S4 Pro Quad Core CPU
2GB RAM (maybe 4GB)
Rumoured 1080p 7″ display
Dual rear speakers
Android 4.3
We should hopefully see Google announce this in two days time, keep your eyes on the site as we'll probably have a livestream, maybe a liveblog and also lots of info about it when it does become real.