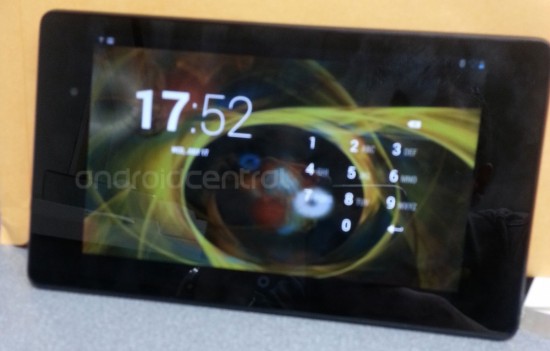 The Asus / Google Nexus 7 is probably the most successful Android tablet ever. It has become the one tablet I actually pick up every day and actually use, rather than just dust off and recharge, like my Surface RT. Google have historically updated their devices annually and rumours surrounding the Nexus 7 successor have been floating around for a while now, last night the largest leak of information appeared online.
First up let's remind us all about what spec the new Nexus 7 is rumoured to have.
16 or 32 GB storage

Front and Rear camera
Qualcomm S4 Pro Quad Core CPU
2GB RAM (maybe 4GB)
Rumoured 1080p 7″ display
Dual rear speakers
Android 4.3
The new Nexus 7 is going to be a nice update on the existing model, it is an interesting move Asus have moved away from Nvidia and their Tegra chips. As to what Google actually name this thing remains to be seen, they really have screwed up the naming of their Nexus device, this new Nexus 7 is possibly going to end up being called Nexus 7 2 or something odd like that.
Personally I'm really looking forward to this new Nexus 7, the hardware refresh will be welcome. Hopefully we don't end up with an absolute purchasing disaster like with the last few Nexus devices sold through the Play Store.
The interesting thing is that Google are holding an event next week, will Android 4.3 be announced? Will the new Nexus 7 be announced? Will the Moto X be announced? Who knows, watch this space though as we are aiming to have a livestream, a liveblog and lots of information when it happens.
Source – Android Central