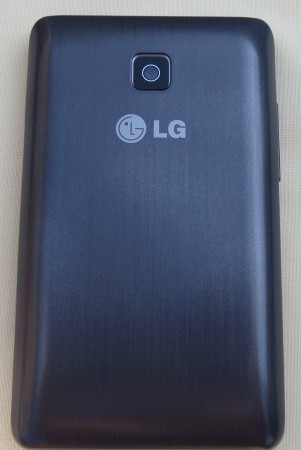 The LG Optimus L3 was part of the surprisingly successful L-Series of budget Android phones. So successful that there is a second series now available. I've had the entry level Optimus L3 II for a couple of weeks to see what all the fuss is about.
Tech Specs
3.2-inch QVGA IPS
1GHz single-core processor
512 MB RAM
4 GB of internal storage
MicroUSB slot
3-megapixel rear camera
1,540mAh battery
FM radio
Android 4.1.2 (Jelly Bean)
102.9 x 61.3 x 11.9mm
Note: When I received the sample from LG and did my first impressions post it was priced at £129, but Carphone Warehouse currently have it for £89.95 plus £10 top-up, so I'm reviewing it here at the lower price.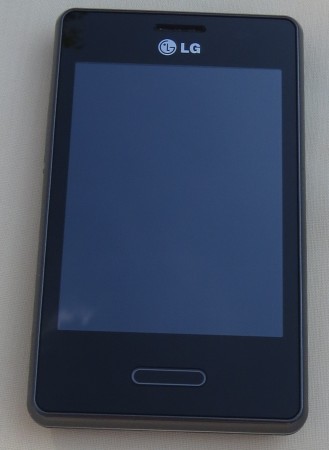 Good
Looks (if a little quirky)
Quick memo facility
Voice activated camera
Texting from notification tray
MicroSD card slot
Bad
Screen clarity
Screen responsiveness
No earphones
Price
What's in the box?
LG Optimus L3 II handset, charger, USB cable. A bit minimalist!
Design
Individual, that's the polite way of putting it, but in a way that's a good thing.
The handset and screen are almost square, which is initially quite disconcerting, but once I got used to it I found it quite pleasant to use.
The back of the phone is plastic with a dark brushed metal paint job. It really does look very smart. Not your typical teenager's phone, but something that wouldn't look out of place in a businesswoman's clutch bag (thanks to my Galaxy Note toting friend Maria for that observation!).
Buttons, charging port and headphone jack are all easily accessible around the edges.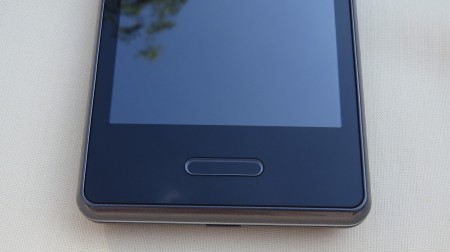 The front is bare apart from the screen and a home button. A thin, clear plastic strip around the button is easy to ignore until a message is received, when it lights up as a notification LED. Multiple colours are used depending on the alert; it's really quite funky.
The handset's a bit of a tiddler, much smaller than most phones these days. Here's a shot of it sitting on top of a Samsung Galaxy Note: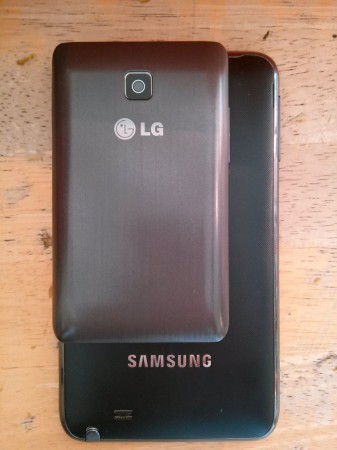 In Use
Its diminutive size is how it's designed, so it can't be marked down on that. It's actually very usable, despite that. I thought I'd be constantly mistyping, but one-thumb use is perfectly acceptable. Forget about using two hands though, unless you're a character from Sylvanian Families.
Screen
The screen is very poor, both in clarity and responsiveness. The resolution and pixel density are unacceptable. Colours are dull, and whites are grey.
Camera
The basic function of taking photos is not a bad experience on the LG. I went to see the Rolling Stones in Hyde Park the other week and decided that this would make a great phone for taking to gigs, because of its size and price. A few photos of Mick, Keef and the boys would brighten up my review. Hmmm.
Firstly, there's no flash. This isn't unusual for a budget phone, but it really should be. The price of an ultrabright LED can't put that much, and it would broaden the appeal no end. A gig with bright lights shouldn't cause too much problem for a camera without flash, but it did. See below for the best of the photos!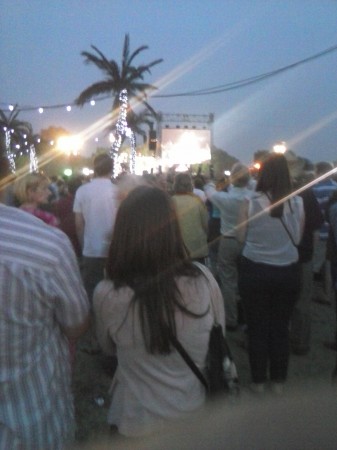 Here are some other photos I took during the day, which really aren't bad for quick, memento snaps. Auto-focus was quick, shutter lag was minimal, and the software easy to use.
Videos weren't worth the effort of uploading to our YouTube channel.
Software
One of my favourite features of the phone is within the camera software: a voice activated shutter. Simply setup the camera where you want it, turn the voice activation on, and when you're ready say, "Cheese!". In practice you'll need a quiet room and good pronunciation, but it does work.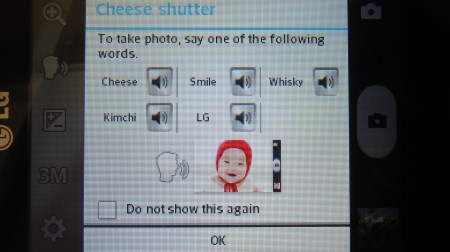 Another neat feature is the ability to read and reply to incoming text messages via a pop-up in the top left hand corner of the screen, meaning that one can stay in whatever app's running and text at the same time; which is great if it's a YouTube video or a game. This is a feature that should be on all Android phones, and I've missed it now I'm using my OPPO again.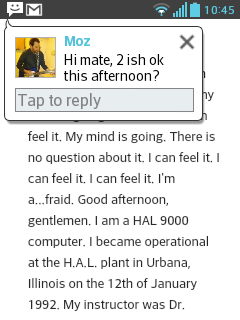 There's also a quick memo function which runs from the quick settings in the notification bar. It lets the user input handwritten notes or pictures into a notepad style window using various colours and styles, it'll also take a screenshot which you can then annotate. All very much like using an S-Pen on Samsung's Note range. Very impressive for this type of handset.
Finally there's the Safety Care app. It's similar to some of the features found on phones for the elderly where an emergency number is set and should the owner get into difficulty a call can be placed and location reported. It can also be set to send a message to say that the phone hasn't been used for a long time. I do like this being included on what is most likely to be a childrens' phone.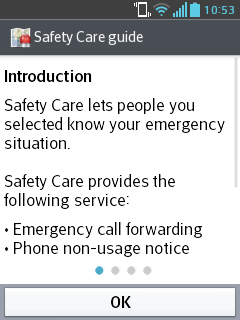 Apart from that there are very few useful software features which don't have better versions on the Play Store for free.
Conclusion
In my initial impressions review I mentioned that my benchmark for budget phones at the moment is the Nokia Lumia 520. This doesn't hold a candle to it, I'm afraid. There are a couple of nice software features and it looks smarter, but the only real advantage the LG has is that it's got the Play Store selection of apps that Windows phone still can't compete with. This is an advantage it has over the Lumia 1020 too, but I wouldn't consider it a deal breaker in either case!
Insofar as the other Android contenders in this price bracket? Take a look at what Huawei have to offer; I still love my two year old G300 which I wouldn't swap for an LG Optimus L3 II.
Move along now, there's nothing to see here.
LG L3 II at Carphone Warehouse
Thanks to Moz, Emma and Katie for the use of their beautiful faces in this article. Faces that could not be spoilt, even with a terrible camera.
LG 3 II
Design - 65%
Hardware - 35%
Software - 45%
Camera - 35%
Difficult to find a reason to buy, even at £90