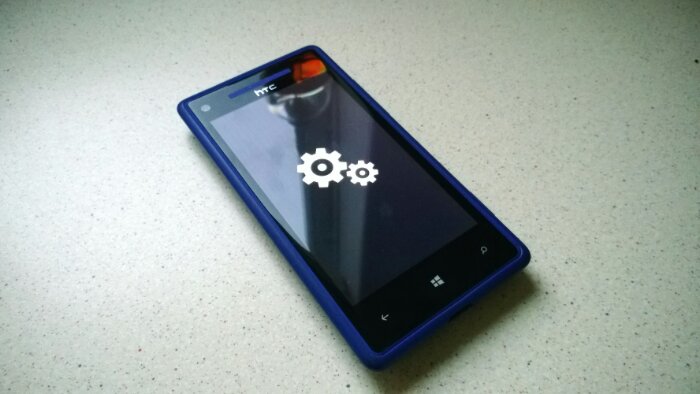 As is often the norm with with OS updates different manufacturers release their updates at totally different times. Earlier on in the week we saw certain users of the Samsung Ativ S are getting the update already (mine still hasn't), but today it's the turn of the HTC 8X.
Sounds great yeah? We all love a good update right? Well it's pretty hard to find any differences between the new and old version. To install it you'll need to force it by heading to your settings and then "update your phone" and then check for updates. I have a UK unbranded version and I got the download at about midnight last night, some people I've discussed it with who own network models aren't getting the update yet. So as usual if you have a network model you'll have to wait a little while longer.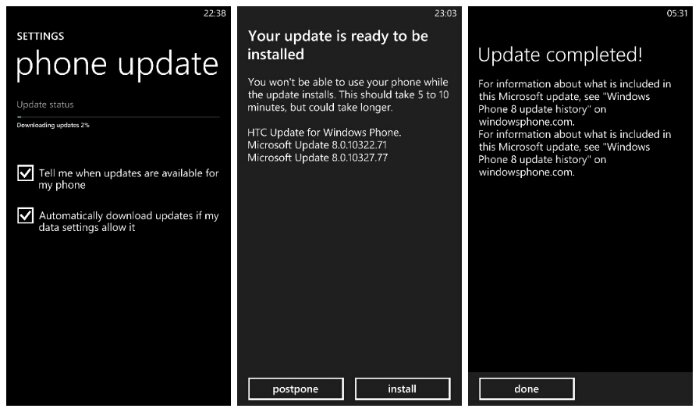 The GDR2 update contains bug fixes, an update to the music app; to include FM Radio functionality. Data Sense ( a data tracking app) is meant to be included but it isn't; I'm yet to find out whether this is the fault of the network I'm on or whether it's HTC's fault.
The update also brings an update to the HTC exclusive app "make more space" which now contains a method to clear some of the temporary files in the "other" category of storage, but in true Windows Phone style this functionality doesn't work yet, it seems that an update to the app will fix this.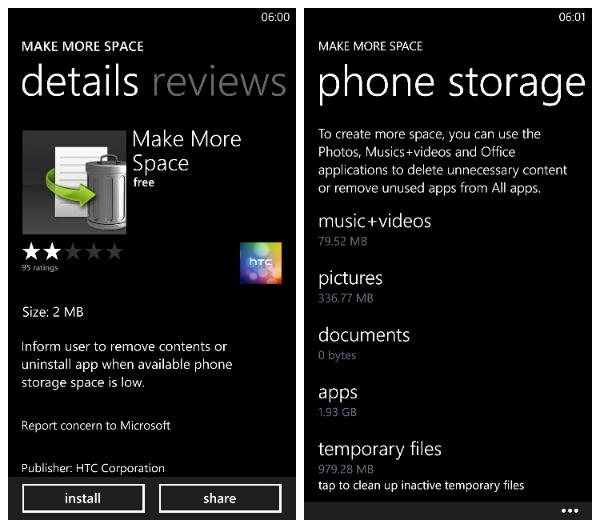 The update also brings a method to launch other camera lenses when you press and hold the camera button, but again this doesn't work, either apps need to connect to a certain API to use this or HTC broke it somehow. Again I don't know whose fault it is.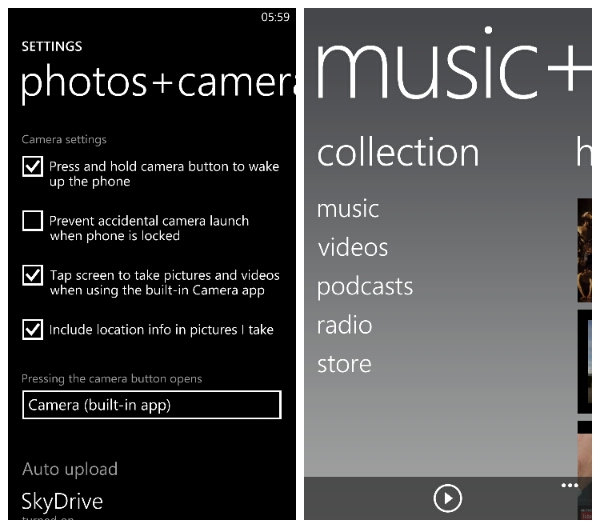 It is nice to see manufacturers update their devices, but this one is rather uninspiring for me, as features are either missing or broken. Oh well, I'll just plod on using my HTC 8X and hope someone owns up and fixes these remaining bugs.
Let us know how you get on and whether any of these features work for you.