Oppo are a little known Chinese Android handset manufacturer that we've recently become smitten with, via the reseller Oppo Style eager Europeans have been able to purchase the Find 5 which Ronnie reviewed here. But something interesting has occurred on Sina Weibo (the Chinese equivalent of Twitter), the Oppo Social Marketing Director Li Ying Ming has posted some mockup pictures of an Oppo device running Windows Phone.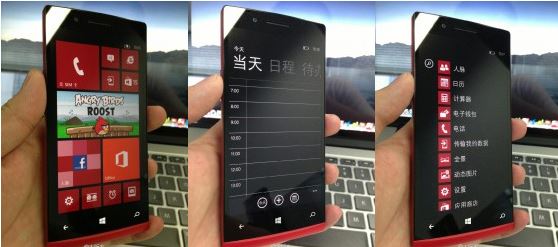 An interesting point popped in Li Ying Mings posts as well though, that there is an internal version of Windows Phone 8 that supports 1080p displays, which I'm assuming is the GDR3 update (rumoured to be out at the end of the year).
So putting two and two together and getting six, we could possibly one day see a 1080p device with a great spec at a decent price available easily in the UK. Rather far fetched I know, but I'd really love to see a manufacturer compete with Nokia at the high end of the market.
Source – Sina Weibo
Via – wmpoweruser