If like me you're the proud owner of the most underrated Windows Phone 8 device, the Samsung Ativ S, then you're in for a treat soon. It seems like some Germans are getting the GDR2 update for their unlocked Ativ S phones.
GDR2 is the next big update for Windows Phone 8 that many people are after as it brings some exciting stuff like a FM Radio, Data Sense app, HTML5 improvements in IE10 and some other minor bug fixes.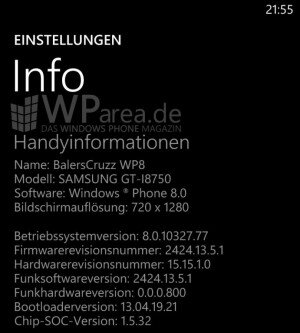 I checked mine this morning in the UK and it's not yet available for me, but it seems that it'll be along soon. To check go to your settings, then scroll down to "phone update" and then click "check for updates". If it finds an update it will prompt you with further instructions.