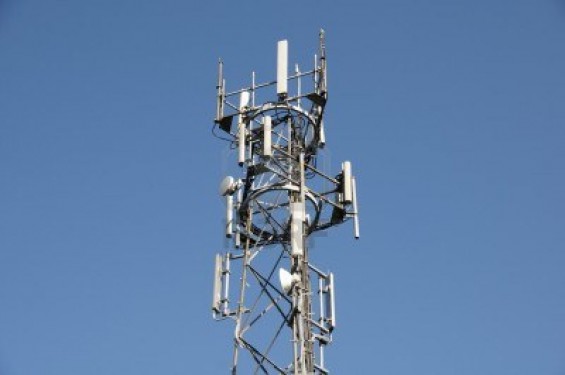 What do you want from your smartphone?
The answer to the above question is different for every single smartphone user but there is are some common trends.  Decent battery life, a wonderfully bright screen, a one thousand megapixel camera, a full qwerty keyboard and so on and on.
Me, I require connectivity.
I'm not too bothered if the camera isn't as good as a DSLR, my screen does me just fine, Swiftkey or the stock keyboard works a treat and I have an in car charger so the battery doesn't need to last all week.
The one thing however that I do want is a signal.  Music streaming, iPlayer, Sky Go, e-mail and just about most other useful activities that are done on a smartphone require an active 3G connection.
Regular readers will know that many writers on this site are big big fans of Three.  With their superfast 3G connections and extremely competitive pricing and my EE contract at an end,   I too was lured over to the provider with the growing reputation.
The transition was smooth.  My sim arrived promptly, all you can eat data, 600 minutes and 3000 SMS messages were mine for the lowly price of £15 per month and I happily set about streaming music, doing speed tests and all the other things that I could do with my unlimited data.
That was, until I got to work.  The dreaded no signal icon appeared.
What?!?  This wasn't in the brochure.  There was no caveat that said I can get signal except at the place where I spend a great deal of my waking week.  Now I am not one of those people that actually needs their phone for work so as I can actually access the outside world via my works wi-fi network I suppose I could cope with this drama.
My next issue occurred when I went on holiday.  I holidayed in the UK and stayed no more than 10 miles from a big city.  Once again, no signal, and in fact in many areas that I visited whilst away the signal was poor at best despite the online signal checker showing good coverage.
On my return home I began to find that indoor coverage was not all that I felt it should be so I contacted Three customer service.
After a little grumpiness and complaining on my part I was referred to their Network Support department who took some postcodes and promised to call me back within 48 hours with an answer.
I have to say that my experience with mobile providers promising a callback is dubious at best so I was more than a little sceptical that this would happen.
How wrong I was though for the following day I received a call and we went through some tests.
To their immense credit, the support department admitted that the signal wasn't what it should be in the postcodes that I gave and that there was no possibility of improvement in the near future.
The end result is that I am now with a different network while Three terminated my contract at no further cost to me and with no quibbles.
In summary I would say a few things.
Firstly, don't take the signal checkers that the networks provide on their websites as gospel.  They are simply a guide and don't really reflect real world usage, there are so many factors that interfere with mobile signals.
Secondly, make sure that any contract you enter is right for you before you sign up.  I was lucky in that Three released me from mine as the service wasn't what I expected however that won't always be the case.  There were well within their rights to say "tough, you signed up, you pay up."
Lastly, a massive well done to the customer service department at Three.  All promises made were kept and despite the fact that the network didn't meet my expectations I would have no hesitation in recommending them to others.