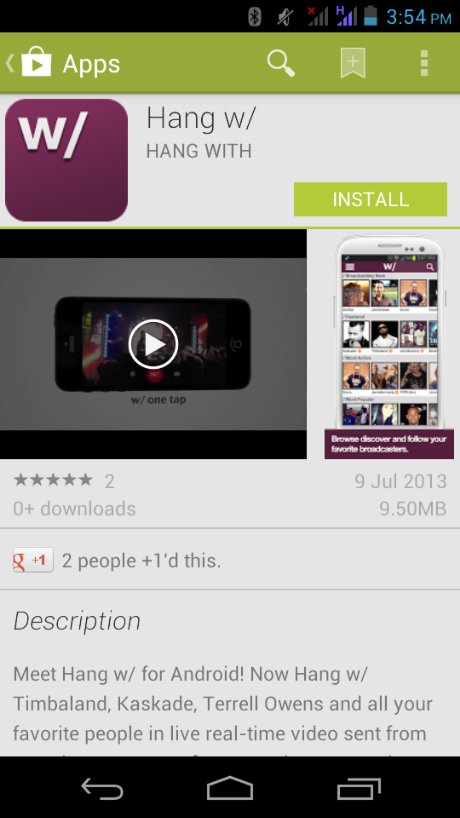 A short while ago we featured Hang W/, an app which lets your broadcast instantly from your phone to other handsets simply and easily.
Many celebs have already started using the app, and you can watch the videos they film on their handsets directly through the app or you can broadcast your own footage. Paula Abdul, Timbaland, Kaskade and even Larry King are doing it and it means you get a sneak peek into their world.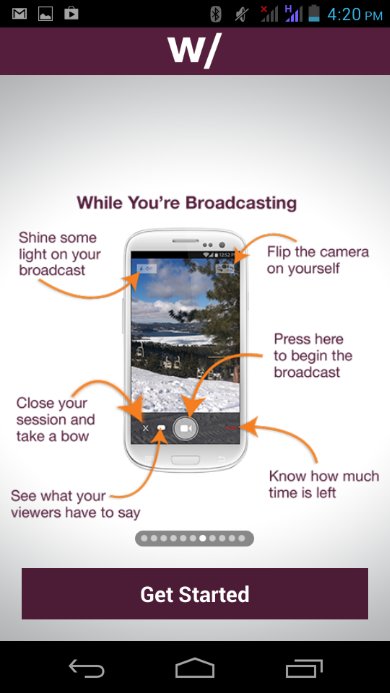 Previously it was only available to iPhone and iPad users, but now Android users can download the app free here. Plus, just like YouTube, the more followers and views you get, the more revenue you'll receive. Give it a try, why not?