Microsoft had a busy day yesterday, not only did they push out an update for the  Windows Phone Facebook app, they also published a completely redesigned version of OneNote and Skype for Android. Both apps continuing there distinctly Windows Phone feel.
OneNote
What's new in this version:
* New note formatting options and full fidelity viewing
* Support for Office 365 based notebooks
* Support for roaming "Most Recently Used" list
* Home screen Widgets with quick actions for capturing photo and audio notes
* Create audio notes
* Search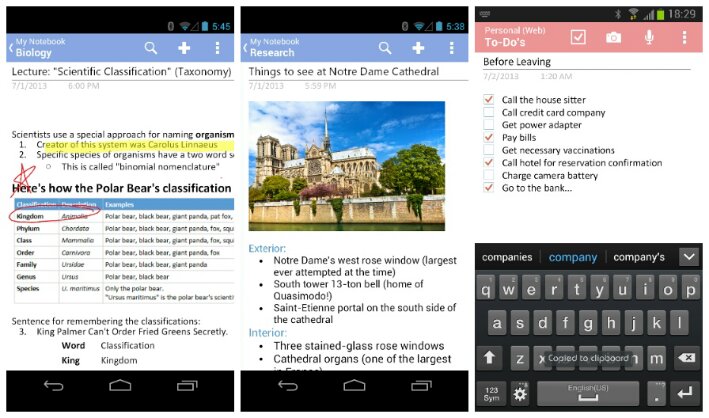 Skype
Skype sum up the whole redesign quite well.
What's new in this version:
★ Everything.
No, seriously. Quite literally everything. We took a closer look at all the ways people use Skype, and used that insight to lovingly redesign and rebuild a shiny new Skype for Android.
Got an Android tablet? Don't worry if you don't see any changes, yours are just around the corner…
★ Free and unlimited video messaging
Record life's everyday moments and share them with the people who matter most, with free and unlimited video messaging over Skype.
Both apps are really handy, I really find OneNote handy because of its cross platform prowess, as I can easily share the same Notes on my Android devices or my Windows Phone devices or even heaven forbid my Surface RT.
To install or update these apps just head over to the links below and the rest is easy.