What do you do if you break your phone, tablet, laptop or camera? Take it back to the shop and pretend it came like it? No you head over to the ifixit website and read a guide on how to rip your broken device apart and then after a bit of Dutch courage you make the whole situation ten times worse. Then you buy a new phone, tablet, laptop or camera.
If this all sounds familiar you'll be glad to know that there is now an ifixit app for Windows Phone.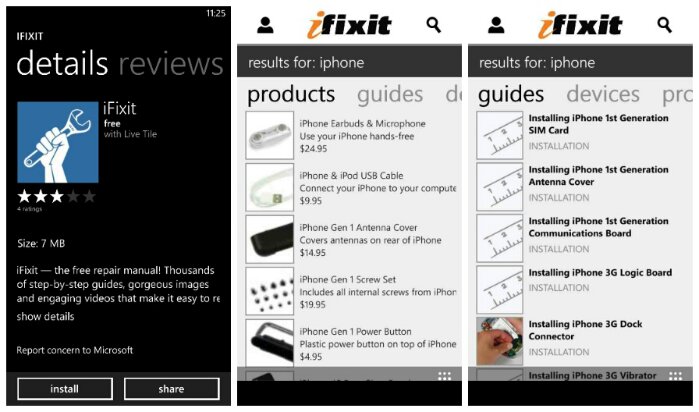 iFixit — the free repair manual! Thousands of step-by-step guides, gorgeous images and engaging videos that make it easy to repair your stuff.

● Included Devices ●
Repair manuals show you how to fix:
✓ Tablet Repair
✓ Phone Repair
✓ Appliance Repair
✓ MacBook Repair
✓ MacBook Pro Repair
✓ PowerBook & iBook Repair
✓ iPad Repair
✓ iPhone Repair
✓ iPod Repair
✓ Xbox Repair
✓ PlayStation Repair
✓ PC Laptop Repair
✓ Dozens of digital camera repair manuals
✓ Hundreds of cell phone repair manuals
✓ Harley Davidson Repair
✓ Honda Accord Repair
✓ More manuals added every week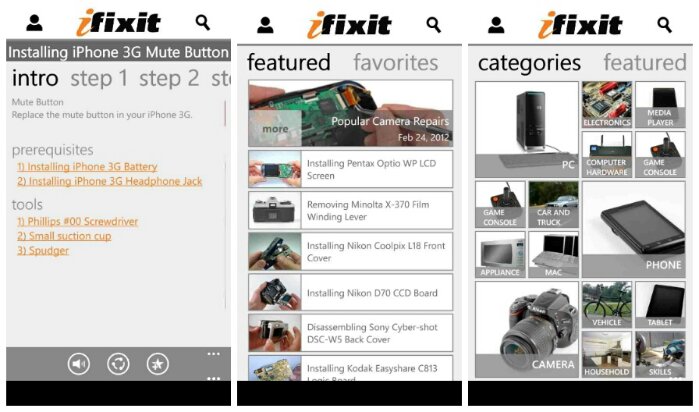 It's great to see big ish names getting apps developed for Windows Phone, this one is free so you can give it a try next time you fancy breaking something.
Windows Phone Store Link – iFixit