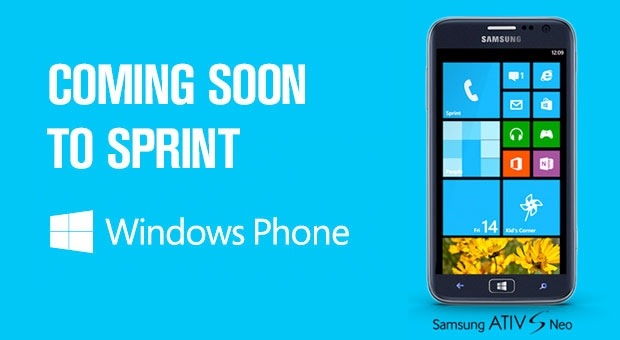 In this US this morning Sprint told us that two new handsets were coming to their network and yes, they're hopping onto the Windows Phone boat with both feet.
The second handset is this, the Samsung ATIV S Neo. We've seen it pop up on the web already, but the confirmed details include the pricing ($149.99) and specs. This puppy has a 4.8″ 720p screen and 1.4GHz dual-core CPU. It has an 8 megapixel camera and a 1.9 megapixel front camera, which just out-shines the HTC 8XT we mentioned earlier. It's powered by a 2000mAh battery and comes with 1GB of RAM plus there's a microSD card expansion slot.
You can get more details by registering your interest on sprint.com/windowsphone. It'll be available later this summer.