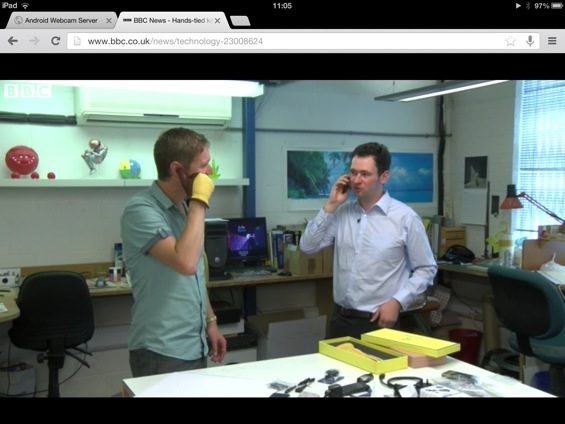 Could this be the future of mobile communications? Could we all soon be wearing one glove like Michael Jackson? Well, it's an idea at least, and one that has been thought up by Sean Miles of Designworks. He was approached by O2 Recycling to try and highlight possible ways to recycle old phones.
This glove prototype is connected to your phone via Bluetooth and has a small earpiece in the thumb with a microphone in the "pinkie". We're already accustomed to people appearing to speak to themselves with hands-free kits but now, with this rather special glove, you can look a liitle less bizarre. 😉
Watch it in action in this BBC News video.