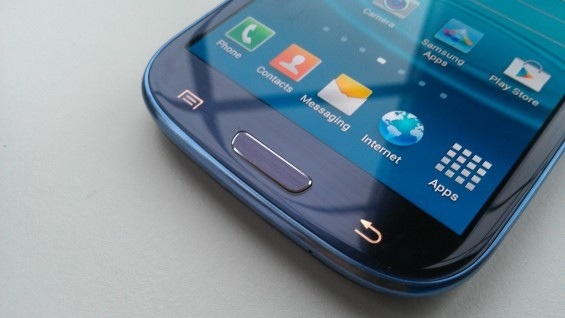 I've been asked this a few times now and it's something I touched on in both my Samsung Galaxy S3 review and the Samsung Galaxy S4 review. Samsung are busy increasing the amount of devices in their range but, for many, it's still the Samsung Galaxy S4 they're looking to upgrade to.
I'm talking directly to Samsung Galaxy S2 and Samsung Galaxy S3 owners here, because many are asking whether they should get rid and upgrade. There's plenty of opportunity to do it. You can sell Samsung Galaxy S2 handsets or sell Samsung Galaxy S3 phones on "that auction site" or recycle them. Many networks and stores are now offering trade-in deals too, so there's an incentive to upgrade.
But, like I've mentioned before, is there really a need? Is there a huge differentiation between the S2 and the S3 or the S3 and the S4? Well, if you've got yourself an S2 and have the cash to spalsh around, I'd say do it. Upgrade yourself to the S4 if you're smitten with Samsung.
However, if you want to save a bit of cash, I don't see why there's a need. The features on the S4 are very nice indeed, but truth be told, you'll probably not use them a great deal. As an example, you can get the S3 on Three for £24 per month and that'll give you 300 minutes, 5000 texts and unlimited Internet. A similar deal for the S4 is going to cost about £35 per month, so an £11 per-month saving equals out to a £264 saving over the two-year life of the contract. Stick that towards your next holiday.

Yes, the S4 is good, but to answer those who want to upgrade their existing S3, I'd honestly say that you don't really need to. Yes, the S4 has a larger display and her resolution. Yes, there's more features. It also has a better camera, faster processor and better battery life. However, the S3 was never a slouch in the specs anyway. It has a 1280×720 pixel screen compared to the 1920×1080 pixel one on the S4. The 8 megapixel shooter on the S3 compares fairly well to the 13 megapixel one on the S4. If you need a remote control in your phone or need those AirView and AirGstures or slighter better battery life and don't mind the cost, go for it, but I'd like to throw something at you.
Give the HTC One some consideration. It's beautiful to look at and to use, it's very well made and it has a lot of features that you will actually use.
To put it bluntly, if you have the S2 and don't mind paying around £35 per month for your plans, give the HTC One or S4 your full attention.
If you have the S3 and really, really feel it necessary to upgrade, do the same if you don't mind spending the £35 per month.
If you're looking for a bargain, keep your existing S2 and go Pay Monthly, or at least look at the S3 as there's some great deals in it. If you have the S3, just stick with it. It's a fantastic phone and when you switch to a Pay Monthly plan it'll save you cash.