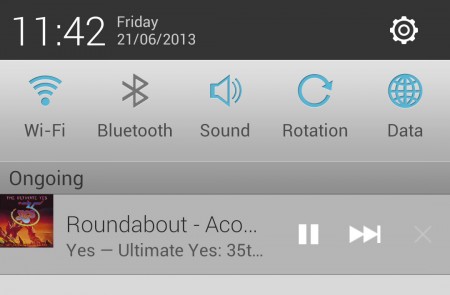 Spotify have released an update to their Android app, which brings notification area controls for the first time.
If you have Jelly Bean 4.1 or above, you will now be able to control playback straight from your notifications area, instead of opening the app itself.
Radio performance has also been improved, as well as a few bug fixes.
So update your app now, or grab it from the Play store.
Link – Spotify in Play Store
Link – Spotify release notes