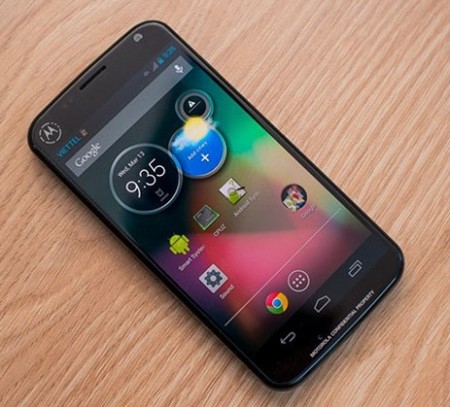 The Motorola X Phone seems to be a mythical beast. Ever since Google bought Motorola Mobility early last year there have been rumours of some sort of amazing Google phone being produced by Motorola. Would it be a Nexus? Will it be the most powerful phone ever? Will it run a unique version of Android? The juiciness of expectation would have made the man from Del Monte salivate.
The interweb's most reliable leaker has spilt the jelly beans on the X Phone specs and they're, well… disappointing:
Processor: 1.7GHz dual-core Qualcomm Snapdragon MSM8960 Pro
Operating system: Google Android 4.2.2
Display: HD (720×1280) OLED
RAM: 2GB
Storage: 16GB
Rear-facing camera: 10MP
Front-facing camera: 2MP
Yes, that's not a bad looking rack when compared to most phones, but it's not the monster Samsung-killer everyone was hoping for.
In a way it's not surprising when Motorola's recent track record is taken into account but, if these specs are to be believed, by the time the X Phone is released it may as well be an ex-phone.
Source – @evleaks