Since Google recently updated the Play Music Android app I've seen hundreds a few people who have accidentally used up a lot of data by streaming music over 3G. It seemed the app was caching tracks a bit too pro actively. Well this mornings update seems to have fixed that.
What's in this version:
v5.0.1052J
* Keeping music on device now much faster
* New setting for mobile network bandwidth usage
* Search quality improvements
* Reduced data usage overall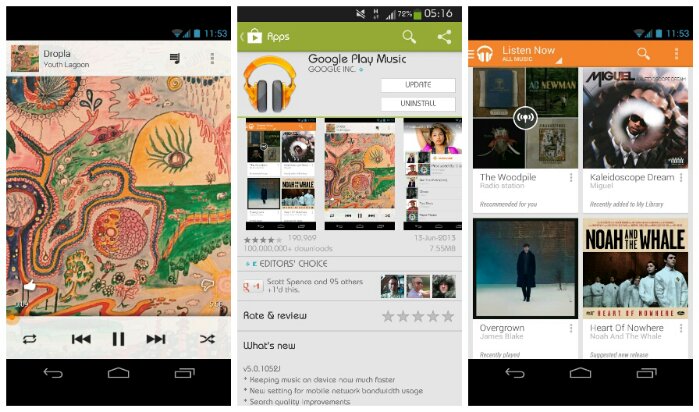 If you're yet to try out Google Music I'd say head over to the link below, install the app and then get uploading your music collection to the cloud. Just watch out for your data streaming over 3G.
Have a look what happened to one of our team Scott Spence a few weeks ago. Here is his Play Music data usage.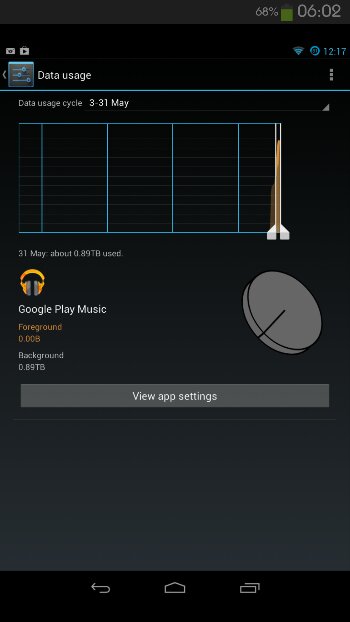 Play Store Link – Play Music