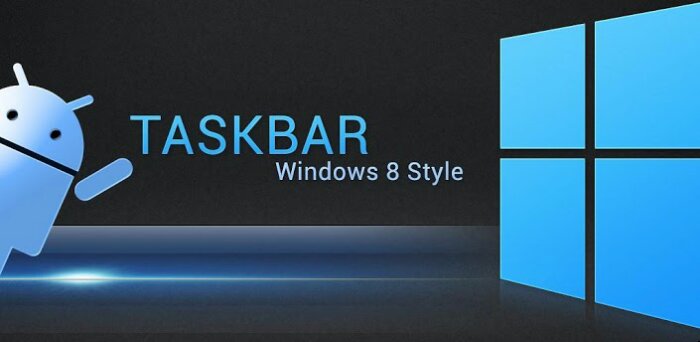 One of the exciting things about Android is the launchers you can install. Oh and task launchers and things that look like other OS's and apps like this one.
Taskbar is a Windows style start button and task bar for Android and with a little tinkering you can make something really quite useful.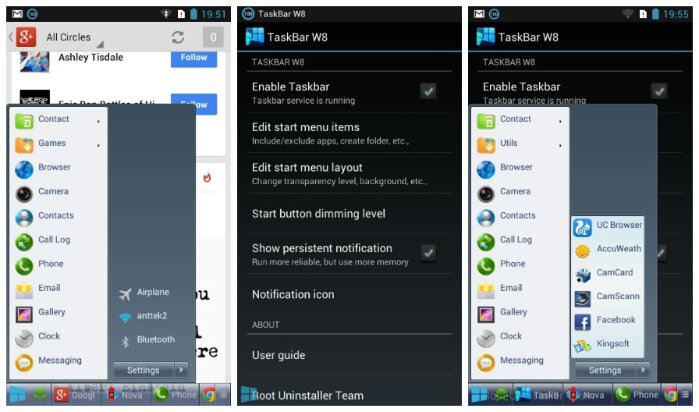 Here is how the developers describe the app.
Taskbar – Window 8 style is a tool that mimics Window 8 Taskbar. It comes in handy when you want to launch apps, common settings, favorite contacts quickly.
Features
☆ "Start" button
Tap on the "start" button to open taskbar. Scroll up/down to launch app. If you add folders, contacts, settings, click on theme to execute.
☆ Change start button location
Click an hold for a while, then move around to change its location.
☆ Smart "Start" button
Start button will be dimming if taskbar does not open in two seconds. It also learn the way you use "start menu" area and taskbar, then smartly adjust them for you.
☆ Reorder apps
Open setting > Edit start menu item, then drag the icon in the right and move to change item order.
☆ Hide apps
Open setting > Edit start menu item, then click on action bar > hide to exclude apps.
☆ Create folder
Open setting > Edit start menu item, then click on action bar > add new to add new folder. Type folder name, select icon and folder type.
Folder type includes:
– Applications
– Settings
– Contacts
More type coming soon: bookmark, shortcut, quick dial, etc,.
It is quite useful at times, although the start button does get in the way of the dock in your launcher. I found myself toggling the app on and off quite a bit. You can move the Taskbar around though to suit your needs. But on a tablet with a mouse and keyboard the app really becomes useful. You can almost pretend you have a Windows tablet.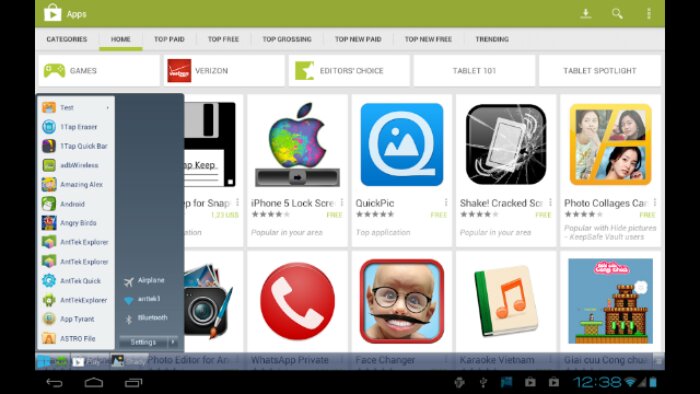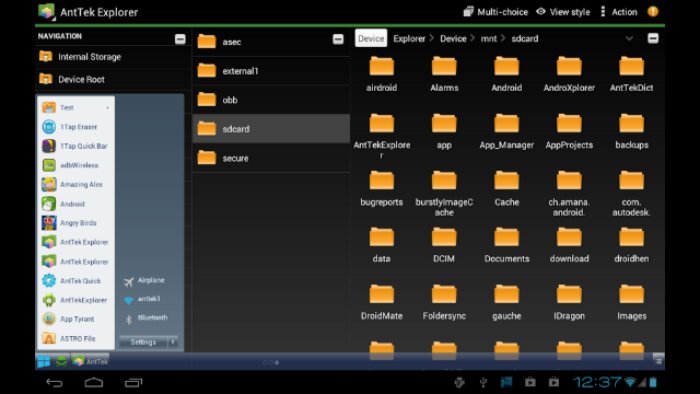 If you're still wondering what the app does check out the video below, that the developers have recorded.
http://www.youtube.com/watch?v=EACiOtSkGF4
The app is free on the link below, so head over and give it a try.
Play Store Link – Taskbar – Windows 8 Style