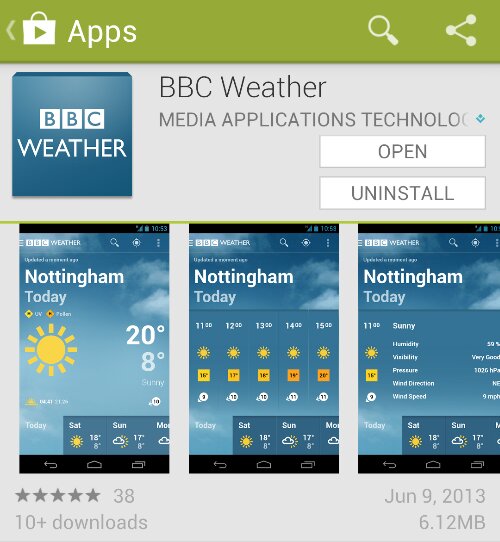 The BBC Weather app is the latest in a growing arsenal of high quality Android tools from the Big British Castle.
I've had many weather apps over the years. Many have been terrible and most concentrate any premium features on the States. The BBC have kept things simple though.
The features one really needs are there, such as geolocation, three hour, 48 hour and five day forecasts, as well as nice touches, including home and lockscreen widgets and NFC share capabilities.
Best of all though is its simple, clean and down right pretty interface.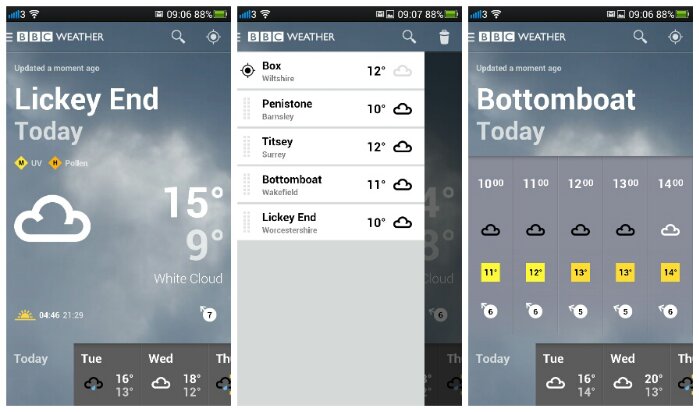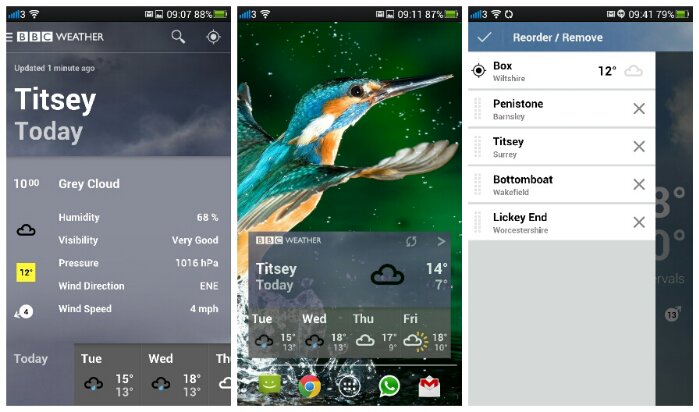 You can download the BBC Weather app on the Google Play Store – here