As usual these days when a phone is finally announced we have seen pictures and specs already. So devices like this arrive with a "oh yeah I remember that one" kind of reaction.
The Galaxy S4 Active is basically an S4 with a TFT screen instead of Super AMOLED and a lower MP Camera. Yet it is waterproof and dustproof. And it has a nicer design as well. In my opinion of course.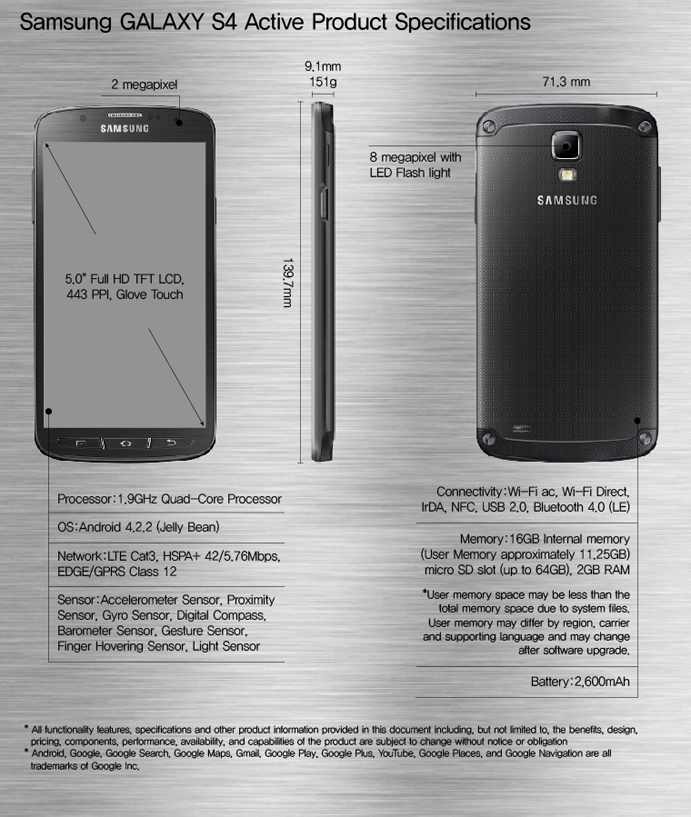 The S4 Active will be available for purchase beginning this summer, with initial retail in the U.S. and Sweden. It will be offered in three different color options: Urban Grey, Dive Blue and Orange Flare. Specific availability will vary depending on the market. Apparently the S4 Active will be shown at the event in London later this month. So we'll bring you some more info at a later date.
Source – Samsung