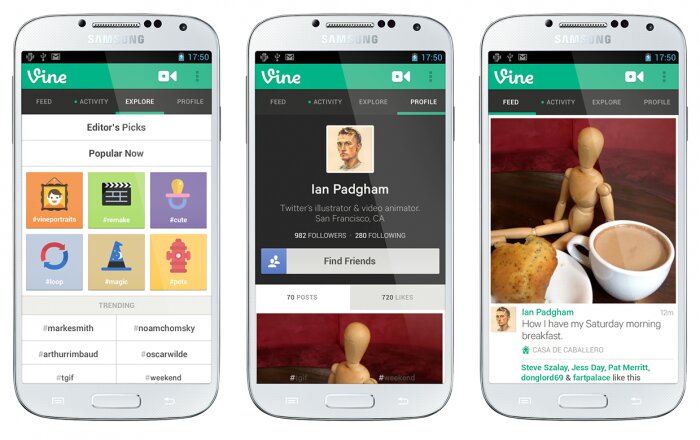 Vine is a mini video sharing social network. That has been exclusive on iOS for a while now.
Vine is the best way to see and share life in motion. Create short, beautiful, looping videos in a simple and fun way for your friends and family to see.
They posted the following on the Twitter Blog earlier, somewhat helping to justify the apps existence.
Android owners: Welcome to Vine. Starting today, you can begin to shoot, share and watch short looping videos. We've been looking forward to this day, and we're excited to get the app into your hands.

Vine for Android has many of the features that more than 13 million people have grown to love: easy video creation with automatic playback and sound; Explore, where you can discover popular posts and see what's trending; and Find Friends, where you can find and invite people you know to join. You can also share your posts to Twitter –– people will be able to watch them right within your Tweet. Oh, and we added a feature that's unique to Android: zoom.

Though we've been very focused on releasing Vine for Android, we've continued to release updates and add new features to the iOS app. As a result, the two apps are not perfectly in sync, but that won't be the case for long. Over the coming weeks, you'll see frequent updates with new features –– including front-facing camera, search, mentions and hashtags, and the ability to share to Facebook –– as well as bug fixes and performance improvements. Of course, this is only the beginning –– we have exciting plans for features that could exist only on Android.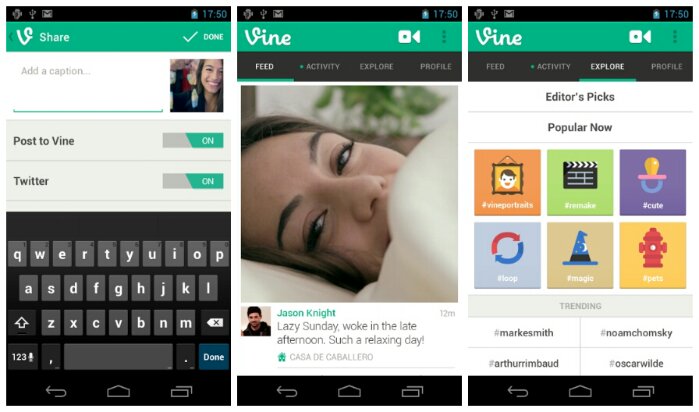 There is just one small problem, the link below doesn't work. It will work soon, just as to when no one knows. Guess they hit publish on their blog post a little early.
Play Store Link – Vine