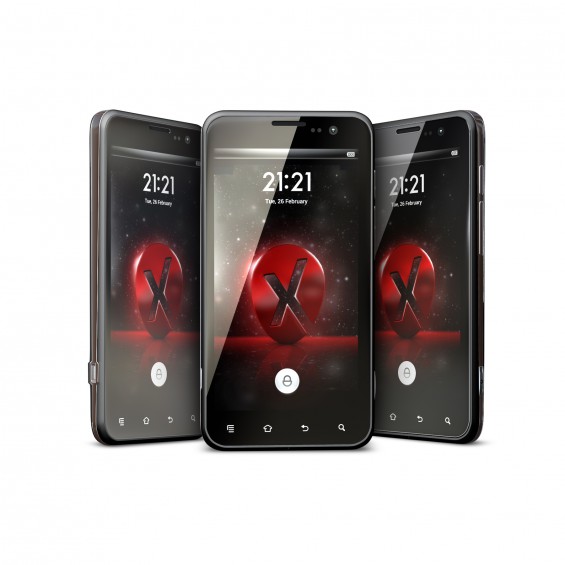 We got a lovely email from the Korean-based Xtreamer Mobile the other day (no, we've never heard of them either). It began with the words:
Dear Friends,

Xtreamer, the Korean leader company in the field of media players and media streaming, is doing it again with its new smartphone – JoyZ.
Exciting stuff! Anyway, the phone in question appears to bring quite a lot to the table for a mid-range price of 334 euros (about £285). It has a quad-core Samsung Exynos 4 Quad processor – indeed, the same chip that powers devices such as the Galaxy Note 10.1, Galaxy Note II and some international versions of the Galaxy SIII. This is complemented by 1GB of RAM and 8GB of on-board storage. All this, then, powers a 4.7″ 1280×720 screen, which isn't the sharpest on the market, but is the same resolution as the Nexus 4 or my own HTC One X+. It also has a pretty hefty 2500mAh battery.
Onto the software, then, and the JoyZ starts to look slightly less attractive. It has, and I quote again:
An advanced operating system type Deck OS ROM with
Root Access and Multi-lingual Locale with RTL support
Let's break that down a bit. Looking in the specifications, the so-called "Deck OS" is based on Jellybean (I'm not sure what whether it is based on 4.1 or 4.2). Manufacturer tweaks to Android are nothing unusual – HTC Sense and Samsung TouchWiz are just two examples of some of the more popular enhancements. What's more intriguing, however, is the "Root Access" available on the device: this should make getting rid of this skin fairly easy, although I'm not sure on the state of the bootloader.
This looks like an intriguing proposition, then, and I hope to bring your more information on this device in the next few weeks – you can find more information on the Xtreamer website here. In the meantime, watch this YouTube trailer for the phone – I think it's supposed to be exciting, but to me it looks like someone has been let loose on Adobe AfterEffects for a bit too long…