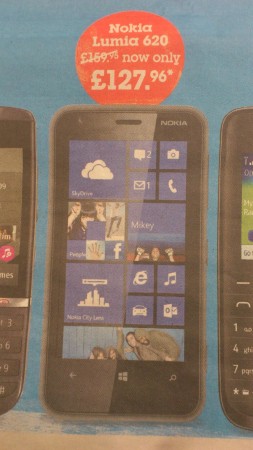 This morning you may have noticed a big advert in The Metro For this, the Nokia Lumia 620. The Windows Phone handset is down in price this weekend at Phones 4U. It's £127.96 + £10 top up and from £103.96 on prepay upgrade.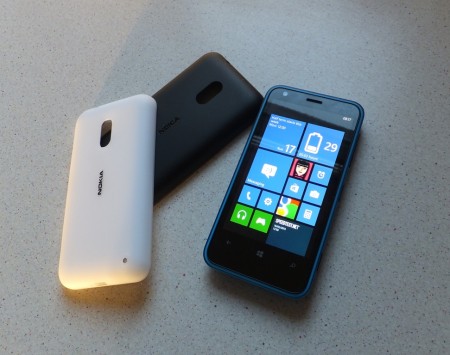 Available in black or pink you can buy it on Orange, T-Mobile, Virgin, Vodafone or O2. On Orange and T-Mobile it's £103.96, on Virgin and O2 it's £125.96 and on Vodafone it's £127.96 through the Phones4U website.
The Lumia 620 has a 5 megapixel camera, GPS, WiFi and is powered by a 1GHz dual-core CPU. We got our first hands-on back in February and have our own Lumia 620 review online if you're sat on the fence.
Thanks to @frowbags for the tip.