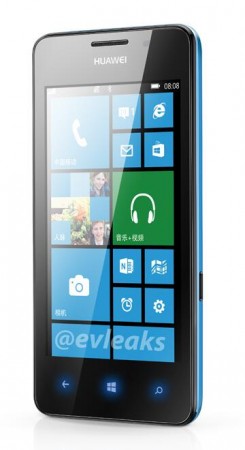 The Huawei Ascend W2 has been a long time coming, but there's now pictorial evidence to say that it's imminent.
Serial leaker @evleaks has posted a press render of the phone, which looks rather funky. It's got the obligatory brightly coloured back, and standard Windows Phone layout, but the three main navigation buttons are backlit in blue. I mean, how cool's that?!
OK, Huawei need to provide more than just pretty lights to sell the new Windows Phone 8 handset, but we don't have any hard and fast specs yet. Here's what the interweb think it will pack:
Display: 4.5-inch 720p
Processor: dual-core
RAM: 1GB
Camera: 8MP
Battery: 2800mAh
7.7mm thick
Nothing that sets the world on fire, except the battery life should be pretty good. But the buttons light up blue!
Is this the phone that Huawei are due to release at their event in London on 18th June? O2 have been clearing the shelves of the Ascend W1 to make way for something, that's for sure. We'll be there, so you'll be the first to know.
As always with these kinds of leaks, please don't take this as gospel… but I do hope it has blue backlit buttons!