We all know that using a phone abroad can be very expensive especially for data. There may be hope on the horizon though thanks to this woman.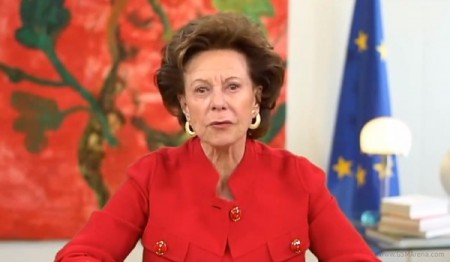 This is Neelie Kroes and she is the European Commissioner for Digital Agenda. With EU roaming charges already set to drop in July, Ms Kroes is looking to go a step further and completely abolish roaming charges for all countries within the EC with some new legislation in Easter 2014.
That would be great, just wish it could apply around the rest of the world as I can see networks hiking prices for other countries to make up for the lost revenue from the EC.