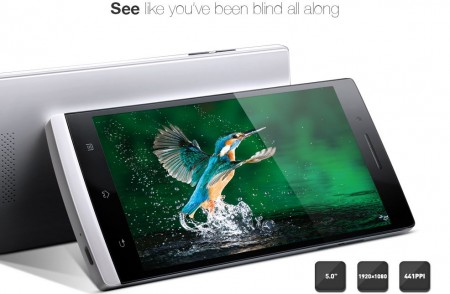 OPPO Style are the new kids on the European block, but it seems like they're making the right impression, because only two days after they launched their European web store they've already doubled their warranty period to two years.
In a press release (below) they state that customers have queried why there's only one year warranty when legally they need to provide two years in some European countries.
Rather than only honouring the legal minimum, OPPO simply raised the warranty across the board. Not just to Europe though, this is worldwide including all past customers.
This backs up the commitment to user feedback they claim to have, promising regular software updates based on customer comments.
I've been really impressed by the 399 Euro OPPO Find 5, their flagship phone, and I continue to hear predominantly good things about both the company and phones. I can even feel temptation snapping at my wallet as I type!
Stay tuned to see if my will power fails, but until then take a look at the specs of the Find 5, then OPPO's press release underneath.
Android 4.1 (Jelly Bean)
Processor: Qualcomm S4 APQ8064 Quad-Core 1.5GHz
Screen: 5 inch 1080×1920 FULL HD 441 PPI
Memory: 16GB or 32GB ROM, 2GB RAM
Camera: 13MP with 120FPS video capture rate
GPU: Adreno 320
NFC
DLNA
Battery: 2500 mAh built-in lithium-ion
Network unlocked
SIM free
399 Euros with free delivery
Source OppoStyle.com