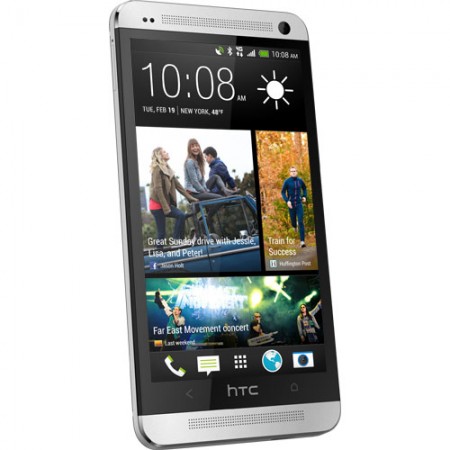 Where Samsung go, HTC will follow. In a remarkable change of direction, HTC will be releasing a 'Google Edition' of the HTC One. This follows almost immediately after Samsung announcing the Galaxy S4 Google Edition.
Based on the developer incarnation of the HTC One, the Google Edition will be Senseless (sorry, I couldn't resist that). What I mean, of course, is that it will not be running HTC Sense (the traditional HTC skin that runs on top of stock Android), which many people have been calling for ever since the fantastic HTC Nexus One (which was pretty much an HTC Desire without Sense).
There is now speculation that the One Google Edition could be the catalyst for all the turmoil we are currently seeing in the top echelon of HTC. As Leigh reported yesterday, many of the long standing senior managers have already left, and more seem to be following every day.
There is a belief within HTC that Sense is the ultimate way of interacting with Android, and it could be that the idea of removing Sense has been too much for the (already) struggling management to handle. The decision seems to have been made directly by Peter Chou, HTC's CEO and co-founder, which may have been against what the wider management believed to be right.
Unfortunately, the phone itself is said to be limited to the US, but let's hope there will be enough interest to persuade a wider distribution of such handsets. I'm not sure there will be though. When I spoke to a contact at Samsung UK about the S4 Google Edition he said that there was a worry that trying to sell the same phone as the S4 without all the features to the man in the street would be a near impossible pitch to win.
There are more questions to be answered, of course, like whether features will be available as downloadable apps, allowing you to have Zoe without Blinkfeed, for example.
Although I'd love to see a stock HTC One, I wonder if this is the right decision for the company. Let's hope so.
Source: Modaco