4G will be available on almost all networks by the end of this year and handsets such as the iPhone and Galaxy S4 are there to provide superfast connections. The big question though is how much data is enough?
EE have been criticised for not offering an unlimited plan but do at least offer a rather large 20GB plan, which comes with a hefty price of £76 a month over 24 months though.
Three advertise their AYCE packages and have stated there will be no charge for 4G when it rolls out later this year.
O2 and Vodafone are also promoting 4G ahead of rollout and allow you to add 4G to your plan, currently the top allowance given is 4GB a month.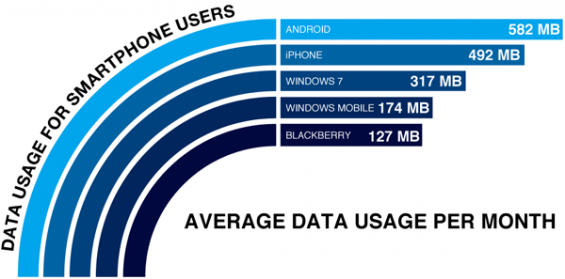 With everyone using their phones for more and more, and all these great exciting new applications being made to make use of these high speed networks how much is enough?.
It would be interesting to see in the comments below your thoughts on data use, how much you use over 2G/3G/4G in a month and is there a need for unlimited?