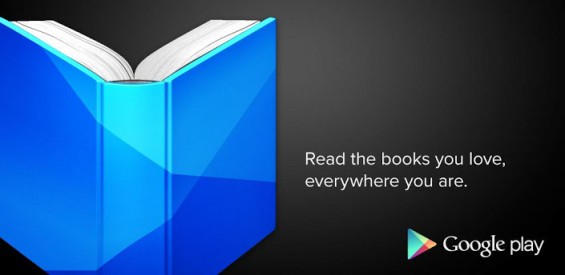 As part of Google updating everything last night they updated the Play Books app. Not only have Google updated the interface to be in-line with the other Google Play apps they have also added some new features.
What's in this version:

Support for reading your own PDF or EPUB files. You can upload the files through our website play.google.com/books/uploads, and read them on all your devices.
Refreshed design including the library, Table Of Contents view and the recommendation page at the end of books.
A confirmation dialog to prevent you from accidentally un-downloading a book.
Stability and performance improvements.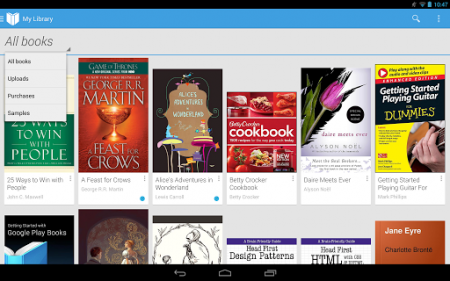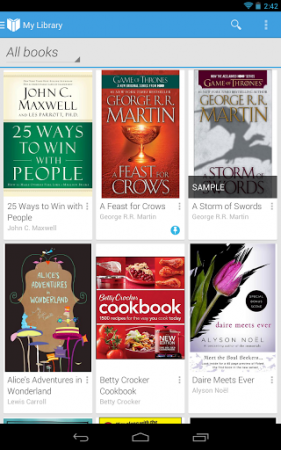 It all looks great and I'm sure the new upload your own PDF or EPUB files to the Cloud will be something that many people find useful.
Play Store Link – Play Books