Woohoo, finally the day has come. The BBC have finally made an iPlayer app, well a wrapper for the website anyway. Don't expect some lovely Metro gubbins here.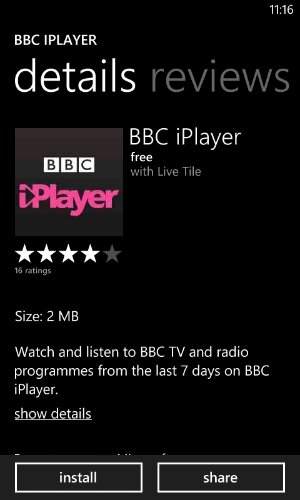 It is probably the number one app that people moan about when telling the world why they can't use Windows Phone. So now the moaners are going to have to choose another missing app to moan about.
Although users will surely find something to moan about as the app is just a shortcut to the mobile optimized website, live tile and media player. My view is that it's better than nothing.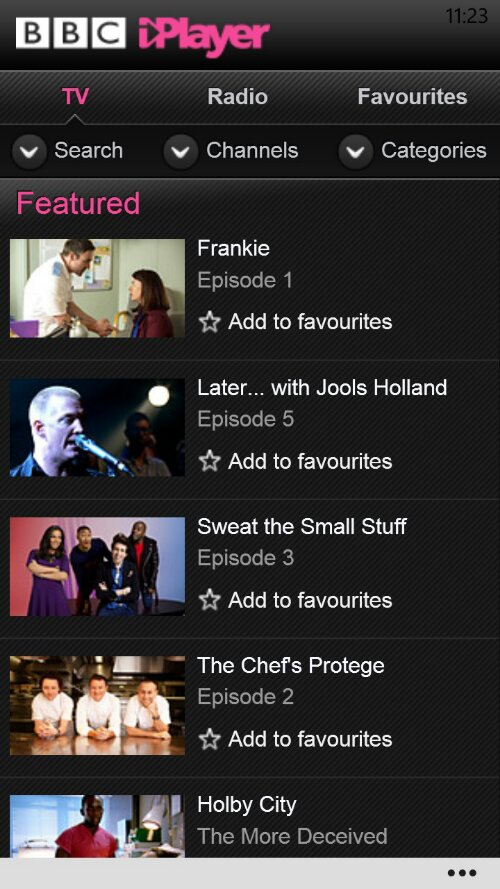 Watch and listen to BBC TV and radio programmes from the last 7 days on BBC iPlayer.

Features include:

– On demand content over Wi-Fi and 3G.
– Add shows to your favourites so new episodes are quick to find for you to enjoy later.
– Ability to listen to BBC Radio in the background.
– Browse programmes by category, schedule, featured and most popular.
It's bad news for Windows Phone 7 users though.
Unfortunately, platform limitations with Windows Phone 7.5 have meant we've been unable to provide the same quality playback experience as on Windows Phone 8. This led to the joint decision not to make BBC iPlayer available on Windows Phone 7.5.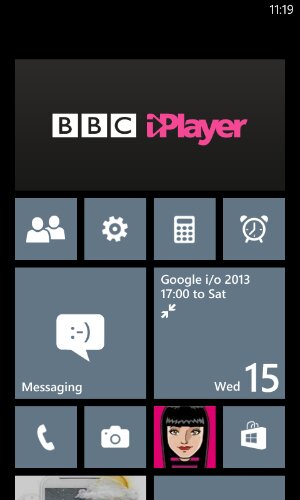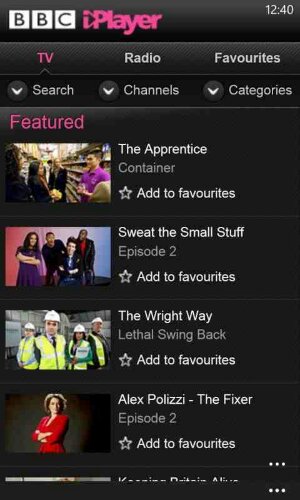 Head over to the link below, to give it a try. Then tell your anti Windows Phone friends that another missing app has been released.
Credit – Andy Stephens
Windows Phone Store Link – iPlayer
Source – BBC Blog