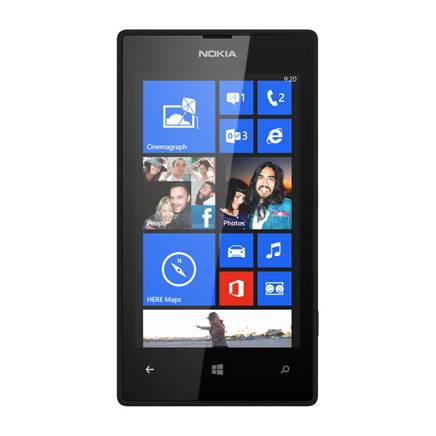 The Nokia Lumia 520 is the baby of the Nokia Windows Phone 8 Lumia range. I went out a snapped one up when Carphone Warehouse launched them on O2, but now Vodafone have launched it too.
Get one now for £115 on pay as you go in either black or white. They'll even enter you into a £1,000 prize draw when you top up £10.
The Lumia 520 provided me with a great, cost effective introduction to Windows Phone, and it's an acquaintance I highly recommend you investigate if you haven't already.
Whether you're looking to try Windows Phone 8, or just need a decent cheap smartphone, you really can't go wrong with the 520. If you hadn't already guessed, I love this little handset. Take a look at my review if you don't believe me! Nokia Lumia 520 review.
Specs
Dimensions: 119.9 x 64 x 9.9mm, 124g
Processor: Dual-core 1GHz Snapdragon S4
Screen: 4″ WVGA 800×480 Super Sensitive Touch
Camera: 5 MP AF, 720p video
Memory: 512MB RAM, 8GB mass memory with microSD card support
Battery: 1430 mAh/ replacable. Up to 9h (3G) Talktime. 360h stand-by
Operating system: Windows Phone 8
To get yourself a Nokia Lumia 520 on Vodafone go to their web store.
Vodafone do lovely press releases, which we always hide away. Aren't we mean? Don't be a stranger, click below and have a read.