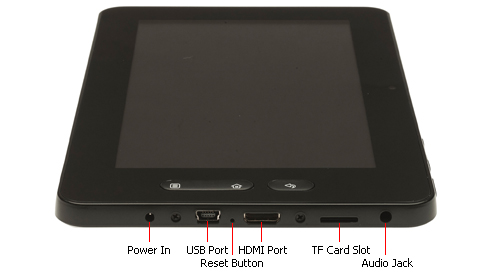 The Sumvision Cyclone Voyager tablet is back again and this time it's an open box special at Misco. The 16GB tablet is a 1.6GHz dual-core ARM Cortex ARM CPU and there's 1GB memory with 16GB internal storage.
Yes, it's only got an 7″ 800×480 pixel screen (everything will be a little big) but it's powered by Android Jelly Bean and has a graphics co-processor and a microSD expansion for more storage. There's also a 3200mAh battery and a VGA front camera.
It's £34.99 without the VAT, £41.99 with and £4.78 with the delivery, making it £46.78.
Have a nose at it on the Misco site. It's cheap yes, but could be good to throw around in the back of the car to keep the kids entertained.