Story so far then. Just yesterday we posted about the Huawei Ascend G510 and how cheap it was at just £130 on Vodafone Pay As You Go.
The device has a 1.2 GHz dual-core CPU, 4.5″ 854×400 screen, 4GB internal storage, microSD expansion, 5 megapixel rear camera and VGA front camera. Running Android 4.1 Jelly Bean, it also has DTS Audio, 512MB RAM, WiFi, Bluetooth 2.1, GPS and a 1750mAh battery. All that for £130? That sounds like a deal.
But then, imagine our surprise when the phone appeared on the Vodafone website this morning at £180..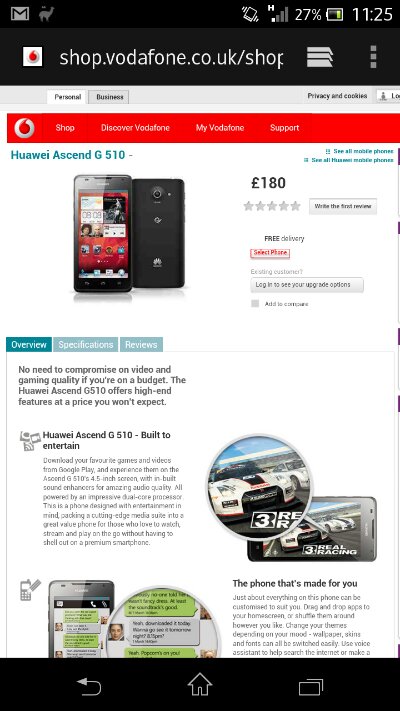 Wait a minute! £180? We were told £130!
Likewise, you guys have been emailing and tweeting us about this, so we decided to tell those lovely people at Vodafone. They got back to us straight away and, after we offered them some biscuits and a nice cup of tea, they agreed that there'd been a mistake and have now changed the price..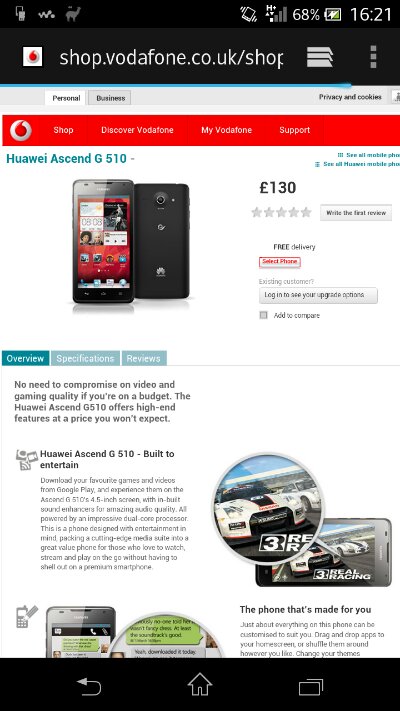 Boom! £130 on Pay As You Go. Heck, if you want a contract it starts at only £13 per month
That, my friends, is the power of Coolsmartphone… and tea.. and biscuits. Get Ascend G510 from Vodafone now.