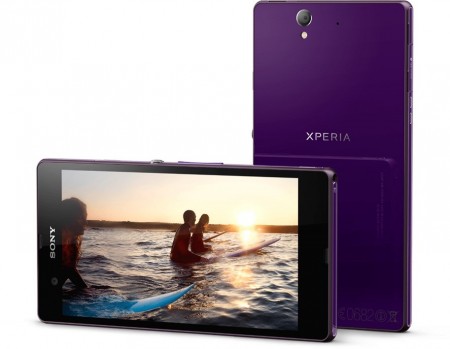 So, You like the Sony Xperia Z, and you would buy one, but it's just not purple enough for you. You could sign up for a 24 month contract on O2 and get one in purple, but you have commitment issues. Huff, life's hard… But wait! What's that? Clove are expecting a shipment of them that will be available SIM free? Shall I pinch you, you must be dreaming?
Awww shucks, but you really wanted one of those docking chargers in purple to go with your shiny new phone? Wouldn't it be great if Clove were getting some of them as well? You know what, they bloomin' well are! Well tweak my nose and call me Charlie; life is peachy!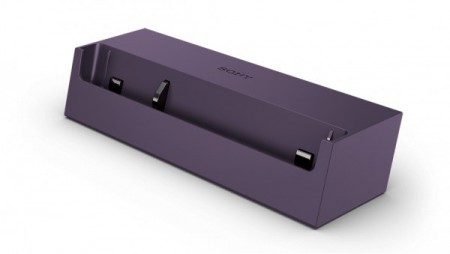 They're expecting the first stock of the Sony Xperia Z in Purple to arrive on Monday 15th April, which you can pre-order now for £498. Just head over to the link at the bottom of the article.
The Xperia Z DK26 charging dock is over a month away in "mid-May", this comes in at a rather reasonable £24.98.
I have to concede that I've been coveting a purple Xperia Z ever since my local O2 store got a dummy handset, which makes the excitement in my opening paragraphs completely justifiable (maybe).
Here're the specs for the only handset to be advertised in a shower.
5" 1080 x 1920 full HD Reality Display with Mobile BRAVIA Engine 2
13 MP fast capture camera with Exmor RS for mobile & HDR video
HD video recording
Front facing 2.2 megapixel camera
Dust and water resistant (IP55 & IP57) with a durable glass display
Snapdragon S4 Pro quad-core 1.5GHz processor
16GB internal memory (approx 12.6GB user accessible)
2GB RAM
Battery STAMINA mode for better battery life
PlayStation Certified
MHL
WiFi
3G
4G/LTE (Subject to network)
MicroSD slot
Sony Entertainment Network
HD Voice (subject to network)
Source: Clove