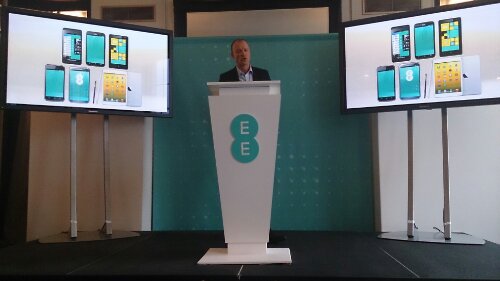 With other networks (most notably Three) ramping up their existing 3G speeds, EE had to do something. Three are already offering speeds on their DC-HSDPA+ network of around 12Mbps and were keen to state that they're not in a hurry with 4G because it would only offer customers around 14Mbps.
In response EE have today announced that they are doubling the speed and capacity of their 4G network. They will be doubling the average speeds for 4GEE customers to more than 20Mbps and future proofing their network.
"Lab speeds" are now said to be 130Mbps and the "headline 4G speed" is said to be over 80Mbps if you're sitting next to a totally unused 4G cell.
The new double-speed 4G isn't instant though. EE tell us that it will roll out to ten existing 4G cities by summer – Birmingham, Bristol, Cardiff, Edinburgh, Glasgow, Leeds, Liverpool, London, Manchester and Sheffield. If you've signed up already then don't worry, the improvements will be automatically available within existing plans to new and current customers. However, increased speed means that you can chomp through that data allowance even quicker.
We'll have more on this as we get it. Dan is reporting live from the launch event as we speak. However, you can get more information about double speed 4G below.