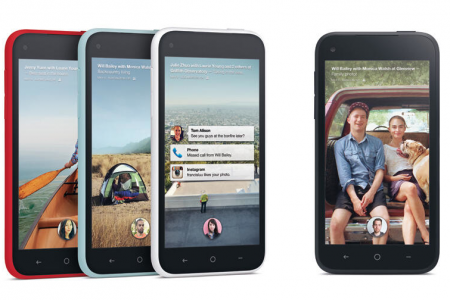 The Facebook phone (aka the HTC First) was announced to the great applause of very few people. However, Android Community have found out something rather exciting about the HTC First – the Facebook Home bit is just a custom launcher that can be disabled in seconds!
What's a custom launcher?
Put simply, the launcher on Android is the homescreen and icons that you use to launch stuff. Due to Android's versatility the stock launcher can be disabled and a custom one installed. There are many different launchers available on the Play store, including Nova, which is what I use on my Samsung Galaxy Note II.
These differ from skins, such as HTC Sense which sinks its roots deep into the menus and functionality of the phone, in one crucial way – skins can't be disabled, custom launchers can.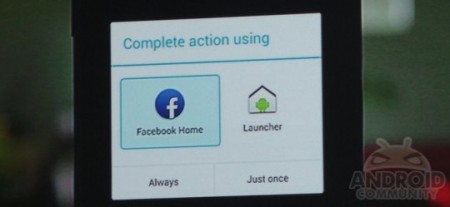 Facebook's cover-up
Rather than going to the trouble of writing a whole new Facebook skin for the HTC First, what they've done is written a custom launcher and left Android Jelly Bean alone. That's right, an HTC phone without Sense! This is the first time since the Nexus One that we've seen a 'naked' version of Android running on HTC hardware. It's something many of us have been craving; questioning what stock Android would run like on some of HTC's excellent hardware.
Soon we'll be able to find out. All the purists and non-Facebookers will have to do is go in to settings and hit the "Turn of Facebook Home" option. No rooting, no flashing, no bricked handsets, just lovely stock Android.
I don't use Facebook and wasn't the slightest bit interested in a Facebook phone, but now I know this, and the fact that it only costs $99 on a 24 month contract in The States (which will probably be £99 once it hits the UK), I've suddenly got excited. This is almost an HTC Nexus after all. Alright, it won't get the updates as quick as the official Nexus phones, but it won't have any of that memory hogging, battery draining skinning getting in the way.
Specs
One just has to take a look at the spec-sheet below to see that stock Jelly Bean will run very nicely on the hardware packed inside the HTC First.
Display: 4.3 inch, HD 720p, 341 PPI, TFT
O/S: Android 4.1.2 Jelly Bean
Processor: Qualcomm 8930AA, dual core 1.4GHz (Snapdragon 400 MSM8930)
Internal storage: 16GB
RAM: 1GB
NFC, Bluetooth 4.0
Camera: 5-megapixel camera on back, 1.6-megapixel camera on front, both front and back with BSI sensor
Weight: 123.8 grams
FM Radio
Battery: 2000mAh
One phone to rule them all?
The question has to be whether this was a cost cutting measure so they didn't have to code a whole Facebook skin, or was this a master stroke – a phone that will appeal to Facebook addicts and Android purists at the same time for completely different reasons. Genius.
Source: Android Community