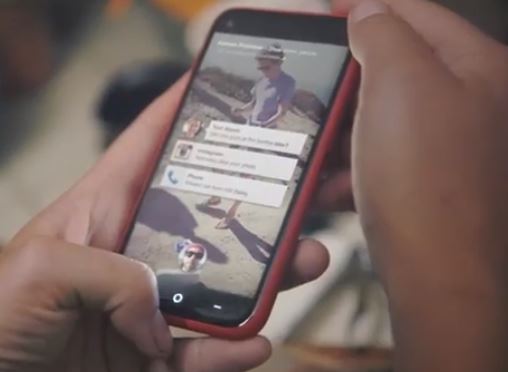 We've seen the HTC First, an Android-powered device which will be available exclusively on Orange in France and EE here in the UK from the Summer. In the USA it'll be available from April 12th and across the rest of the world soon after.
But hey you lovely, lovely reader. What about those of us who want some serious Facebook action but don't want to buy a new phone? Well heck, you can get the Facebook homescreen replacement thanks to the up-coming Facebook Home download.
Facebook Home? What's that? Well according to the press people it'll make your phone "friendlier" and, "from the moment you turn it on, you see a steady stream of friends' posts and photos". It's effectively a download which will make your Android handset operate in the same way as the HTC First.
"So why should I buy the HTC First if I can get the same functionality by downloading this on April 12th?"
Well, short answer…. I don't really know. The HTC First is obviously aimed at those wanting to buy a full Facebook phone for a relatively low cost, but if you want the same experience on your shiny new HTC One or Samsung Galaxy S4 then you can do that too.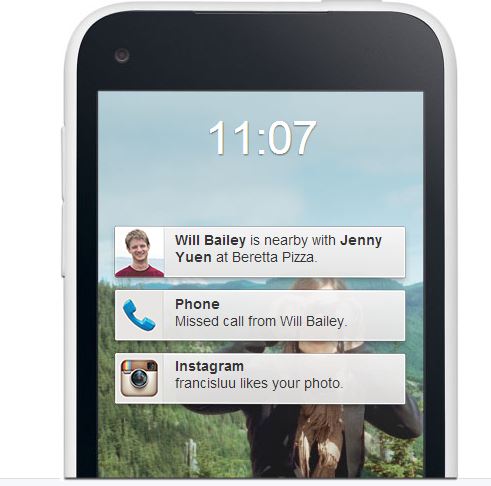 Coorrrr. Eh? Well, what better than a YouTube video filled with some cool, good-looking friends (who might actually be your friends, and not those freaks you "friend" on Facebook just because you went to school with them 10 years ago and want to secretly find out if their life turned out crap, only to smile as you find out that they're now working in a toe-nail cutter in the local prison).
https://www.youtube.com/watch?feature=player_embedded&v=Lep_DSmSRwE
So you can see a floating gallery of pictures that your "special online friends who aren't really your friends" have taken and uploaded to Facebook. Check it out.
That guy you knew at your previous job is now on holiday in Australia and, guess what, he's been promoted and he's got a company Audi. He was the one everyone hated in the office and never did any work, but he played golf with the right people and always bought a coffee for the boss. The git.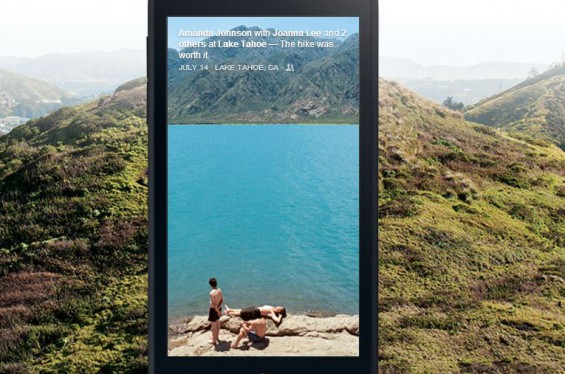 So now, as soon as you turn your phone on you can be force-fed the latest idiotic drivel from your Facebook "Fwiendsss". Their latest photos, links or messages about how wonderful their life is can be rammed down your throat as you wonder why they're telling you that they've made a cake or wallpapered their lounge.
Then right up front you'll also get notifications showing calls, events, updates and other apps coupled with profile pictures. Then, then you get to chat to your Fwiends in direct or group chats. Oh and hey, there's an app launcher too, so you get to open up other apps from deep, deep inside the Facebook world.
This is all available to download on April 12th or you can find out more. If you want the Facebook First phone, it's a mere $99 in the USA so expect it super-cheap on EE and Orange here in Europe too.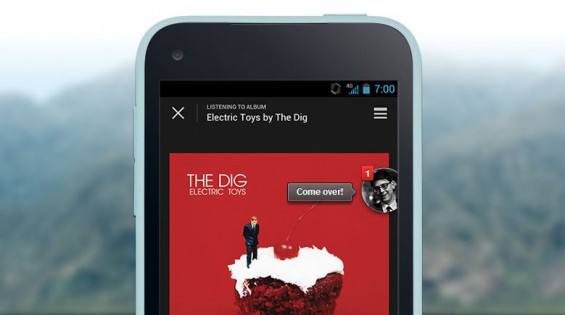 More pictures…